03 Mar 2021
World Wildlife Day: Sustaining People and Planet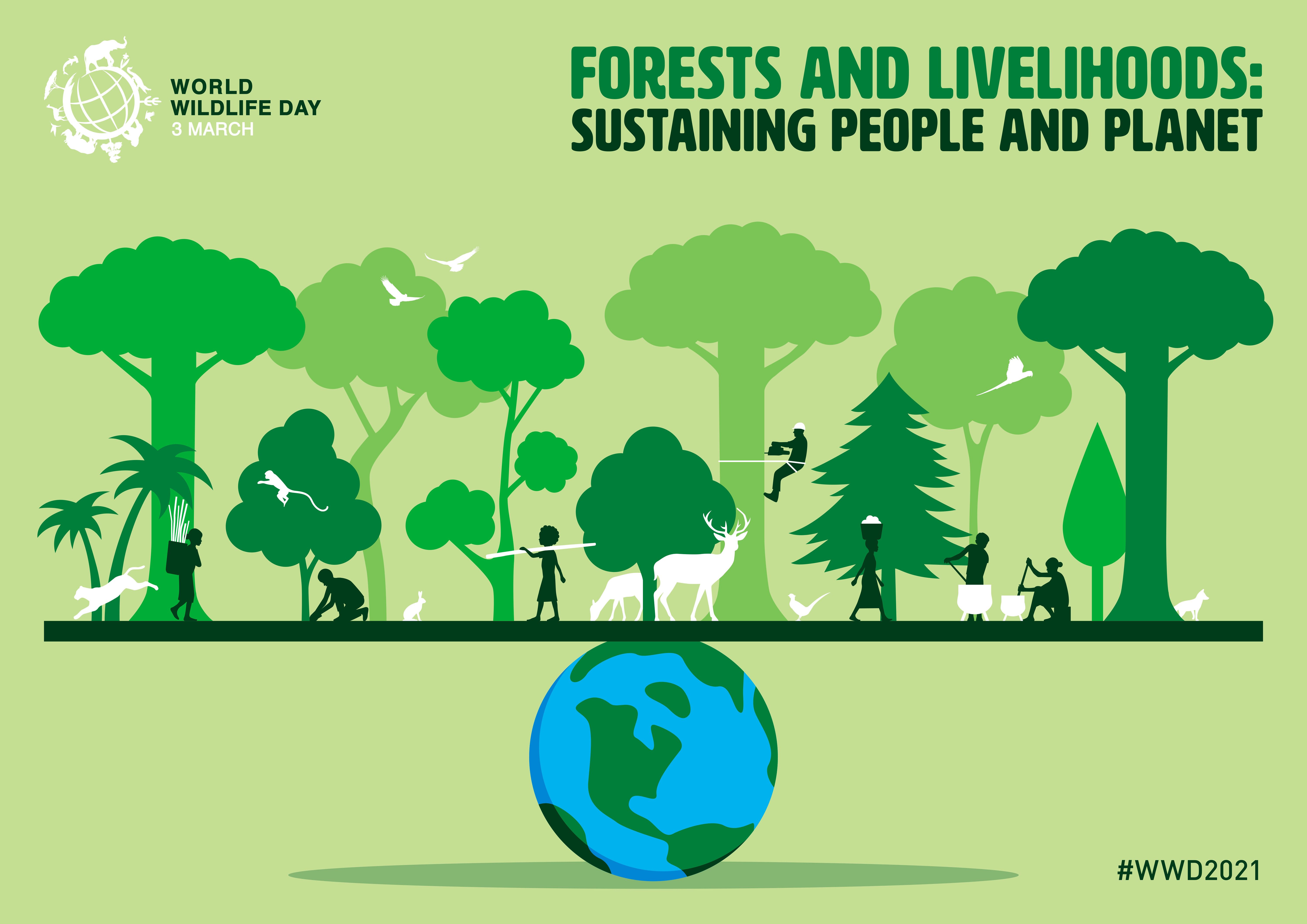 What is it?
In an attempt create world-wide awareness of wild animals and plants, the United Nations General Assembly (UNGA) announced that 3 March would become World Wildlife Day, the most important day dedicated to wildlife. (Prior to 2013 when this announcement was made, the day was known as "the day of signature of the Convention on International Trade in Endangered Species of Wild Fauna and Flora, or CITES).
This year, World Wildlife Day is being celebrated under the heading of "Forests and Livelihoods: Celebrating People and Planet" as a way to draw focus to forestry ecosystems and the important role these specific environments, and the animal species that inhabit them, play in supporting hundreds of millions of people in their local communities across the globe. Specifically, the indigenous people living in these areas who have strong historical ties to forested environments. This also aligns with the UN's Sustainable Development Goals which focus on "alleviating poverty, ensuring sustainable use of resources, and on conserving life land."
Between 200 and 350 million people rely heavily on forested areas and the ecosystem services that they provide. Indigenous communities play a vital role in managing these land masses, with roughly 28% of the world's surface being managed by these communities, including some of the world's densest forest.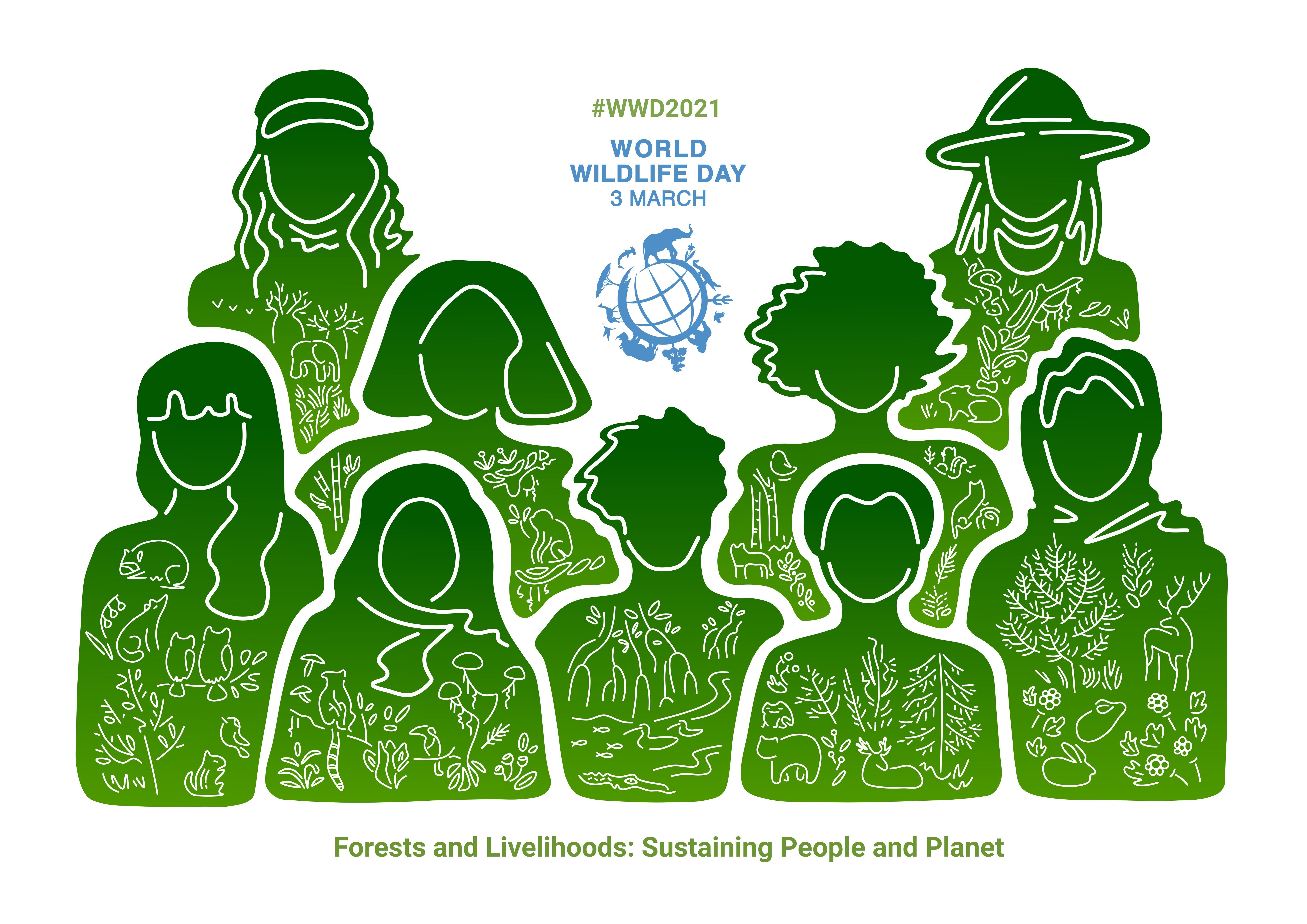 These forestry ecosystems are under threat, now more than ever with impacts from climate change, biodiversity loss and the pressing threat of the Covid 19 pandemic on the communities that live in, and maintain these areas. Today, World Wildlife Day seeks to promote and celebrate wildlife management models and forestry-based livelihoods, highlighting the focus of traditional practices and wealth of knowledge that contributes towards further establishing a long term, sustainable relationship with these ever more important environments.
How Can You Get Involved?
All over the world, from celebrities to politicians, there are ongoing efforts to highlight the importance of World Wildlife Day. You can watch the celebration today on social media through the WWD Film Showcase that can be found on the Twitter, Facebook and Instagram accounts of the World Wildlife Day. Hashtags such as #ForestPeoplePlanet; #WorldWildlifeDay and #WWD2021 are being used in social posts to draw users attention and promote the sharing of content. Schools are doing Zoom projects, and companies and action groups are launching new campaigns that are specific to local issues, or species that reside in and around the local areas. Universities are holding virtual panels and awareness exhibitions, some of which are collaborating with local zoos, natural parks and wildlife sanctuaries. There is also the option to donate to local conservation causes as well and if money can't be spared the #DoOneThingToday initiative is a way everyone can get involved.
What We Are Doing...
At ROAR B2B we take the environment and its conservation extremely seriously and we are doing our bit. Every year we hold the Recycling and Waste Management Expo (RWM), a national trade show that seeks to promote the latest technologies and solutions that seeks to disseminate the most innovative practices across the environmental waste sector.
In 2019, as part of RWM, ROAR launched an initiative alongside Forest Carbon that seeks to offset the unavoidable CO2 that makes trade shows if this scale possible, as well as directly supporting U.K. woodland creation efforts. Each exhibitor that signs up to RWM is assigned a tree in their name for Forest Carbon to plant on our own patch of land in the UK's Lake District. Since 2019 we have planted 1100 trees covering just under two acres, and this year we are aiming to add to that in a big way.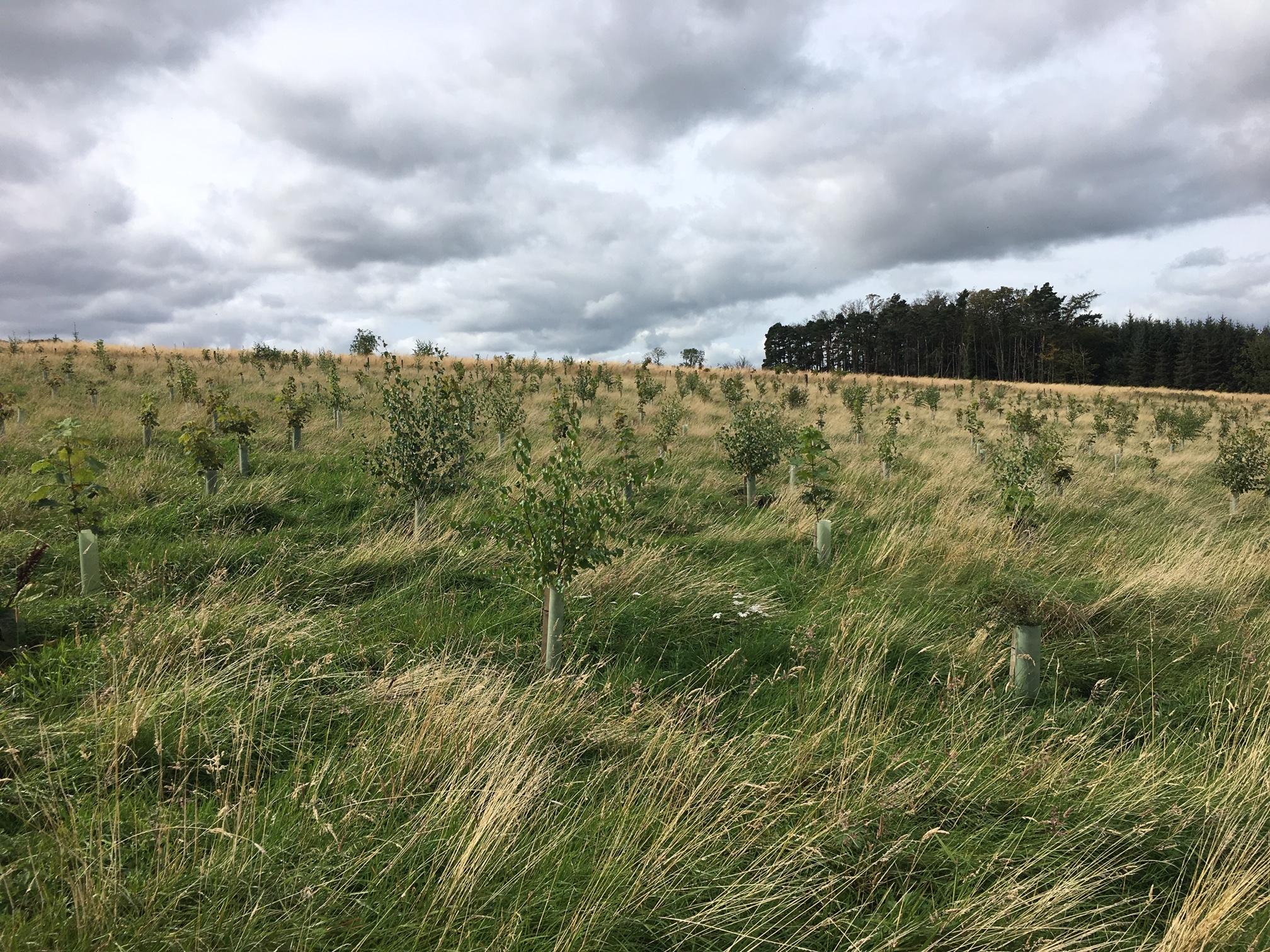 For the World Wildlife Day to truly have an impact, companies, organisations and individuals around the globe need to jump on board in our journey towards sustainability and do their part to help.