16 Jun 2021
World Refill Day 2021: Throwaway culture in the packaging industry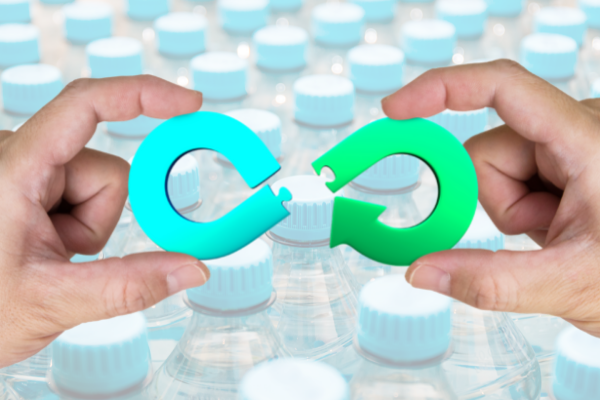 World Refill Day takes place to discourage throwaway culture and instead take part in the #RefillRevolution to reduce waste and keep our environment, oceans, cities and communities clean.
Throwaway culture means that too many items end up in landfill unnecessarily. So, how can we stop a throwaway culture?

Refill solutions
More and more refill solutions have entered the market in recent years, from the classic travel mug, lunch box and water bottles to more recently cleaning products, health and beauty products and refillable tea and coffee pods.

However, refill solutions usually focus on reducing 'single use' plastic, and at RWM we want to encourage looking at all types of packaging and how we can use it more sustainably. Often the problem is seemed to be the materials themselves, whereas it is actually down to us as consumers to make sure we ensure this packaging (such as plastic bottles, coffee cups, polystyrene, and foil food containers to name but a few) is successfully disposed of and recycled.
Globally, less than 2% of packaging is reusable, which highlights the importance of sustainably entering it back into recycling streams, contributing to the circular economy. During RWM in September, we have dedicated theatres to packaging, EPR, and the circular economy where you can hear more about legislation changes, initiatives, and projects already taking place in the packaging industry from companies such as Valpak, Ecosurety, Hubbub and the National Manufacturing Institute (NMIS).
Deposit Return Scheme (DRS)
With too many bottles and cans ending up in landfill, the government hopes that by introducing an incentive for people to return bottles for recycling, more will end up being recycled properly. In Scotland, a deposit return scheme for drinks containers is being introduced (COVID-19 Pandemic permitting) from July 2022, with a 'deposit' on 'single-use' drinks containers of 20p. There will be different ways of returning the containers: over the counter, through a machine, or via an online retailer. Once the containers are collected, they will be recycled into an item that is the same quality or better, with the aim of capturing 90% of drinks containers sold.
Whilst the government are planning to introduce a similar scheme in 2023 for England, Wales and Northern Ireland, there are still debates as to exactly how this will work. Whether it be an 'all in' system that covers drinks packaging of all sizes and materials, or an 'on the go' system with containers of less than 750ml.
The question for the recycling and waste management industry, however, is how the DRS will affect council recycling schemes? With the progression of local recycling facilities who are already trying to achieve the current environmental objectives, a DRS would need to line up with what is already in place. If a nationwide DRS takes out the good quality recyclate from kerbside collections, how will this impact local recycling targets? Not only this, but the act of implementing the scheme raises some huge logistical and financial questions. It is therefore important that the government considers all those that will be involved in this monumental decision. Without the collaboration of all parties, including the general public, it is unlikely to achieve our ambitious environmental targets.

At RWM
At RWM we are working with our venue and suppliers to find sustainable solutions to help us reduce the impact hosting a physical event can have on the environment. We are championing a reduce, reuse, recycle attitude, to minimise the impact arising from our events and efficiently deal with our wastage.
If you have any comments on the impact of a national DRS, we'd love to hear your thoughts! Join the discussion at RWM 2021 and take a seat in Valpak's Packaging and EPR theatre on the Circular Economy theatre on 22nd & 23rd September at the NEC, Birmingham. Register your free tickets here.