21 Jul 2021
Uniper Engineering and Fortum eNext: Powerful engineering solutions by combining forces.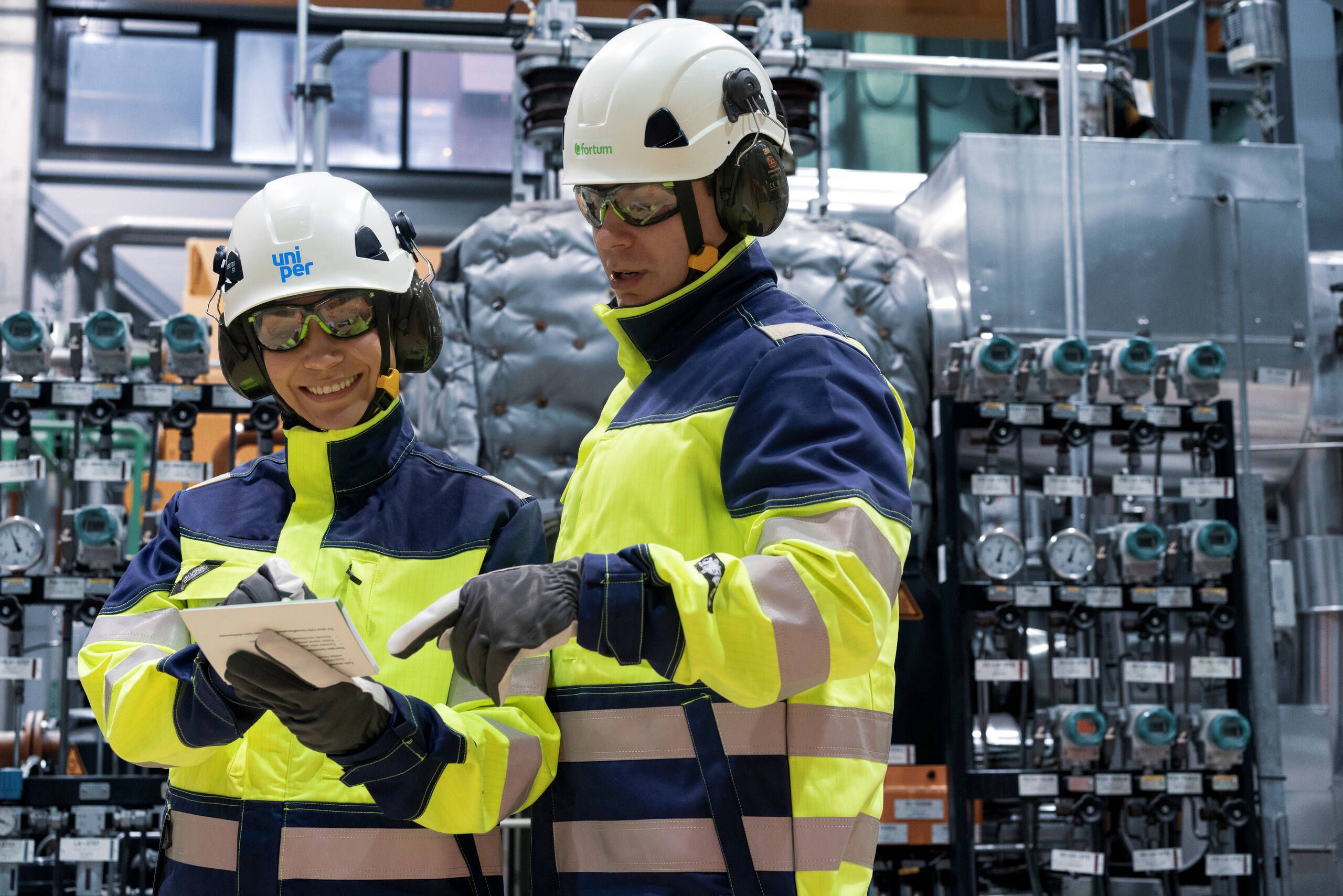 Fortum eNext and Uniper Engineering are among the first business units within the Fortum Group, which Uniper is part of, to team up and create added value for our industrial and utility customers through expanded services and increased expertise.
Powerful engineering combined
This alliance brings together two independent engineering service providers with a strong market position and an established portfolio based on broad experience in serving energy-intensive industries and engineering know-how covering the whole life cycle of a power plant. With the combined 1,500 experts and geographical reach of Uniper Engineering and Fortum eNext, we are able to serve our customers globally, while having an even wider local presence in Germany, UK, Finland, and Sweden. Our teams have jointly developed an offering focusing mainly in the area of turbine and generator maintenance and modernisation services as well as in engineering and delivering solutions for smart, next-generation low-carbon energy systems.
"Our offering and our expertise complement each other perfectly. Therefore, in the future we will be able to operate more strongly in the market together and offer our customers an even more comprehensive range of services through expanded in-house disciplines", says Dr. Cord Landsmann, COO for Uniper Engineering.
Increased capabilities and resources
Customers will benefit from highly specialized expert services for the entire turbine train and beyond. With a shared OEM-independent approach, Fortum eNext and Uniper Engineering are qualified to maintain and upgrade a wide selection of equipment originally supplied by different manufacturers. The increased number of experts close to the customer brings flexibility and the ability to respond fast when support is needed.
"With increased capabilities and resources, we are able to offer the technically best suitable solution for each case, and support our customers in their specific needs. Experience from the first concrete projects shows that both teams share a strong 'customer first' attitude – and that's ideal!", says Kimmo Kohtamäki, Vice President for Fortum eNext.
About Uniper Engineering
Uniper engineering is a functional unit within Uniper. It bundles energy engineering services from different Uniper business units: Uniper Technologies GmbH, Uniper Technologies Ltd, Power Engineering Services Ltd and Uniper Anlagenservice GmbH. We are specialized on tailormade engineering solutions for the complex, fast-moving world of energy with decades of experience in electrical, mechanical and rotating equipment, as well as civil and process engineering and digital solutions. Uniper Engineering has over 1,100 experts and more than 2,000 customers worldwide.
About Fortum eNext
Fortum eNext helps utilities and energy-intensive industries improve their operations and reduce emissions. Building on their heritage and know-how of running and optimising their own fleet, they offer highly specialised expert services throughout the life cycle of a power plant. Fortum eNext has over 300 professionals and more than 2,000 clients worldwide.
Find out more here.
Come and visit us at RWM, you will find us in the Energy from Waste zone Stands 5-V206 & 5-V210