18 Aug 2021
TOMRA to sponsor the Circular Economy Theatre at RWM 2021 and highlight the role of its technology in the transition towards a more circular economy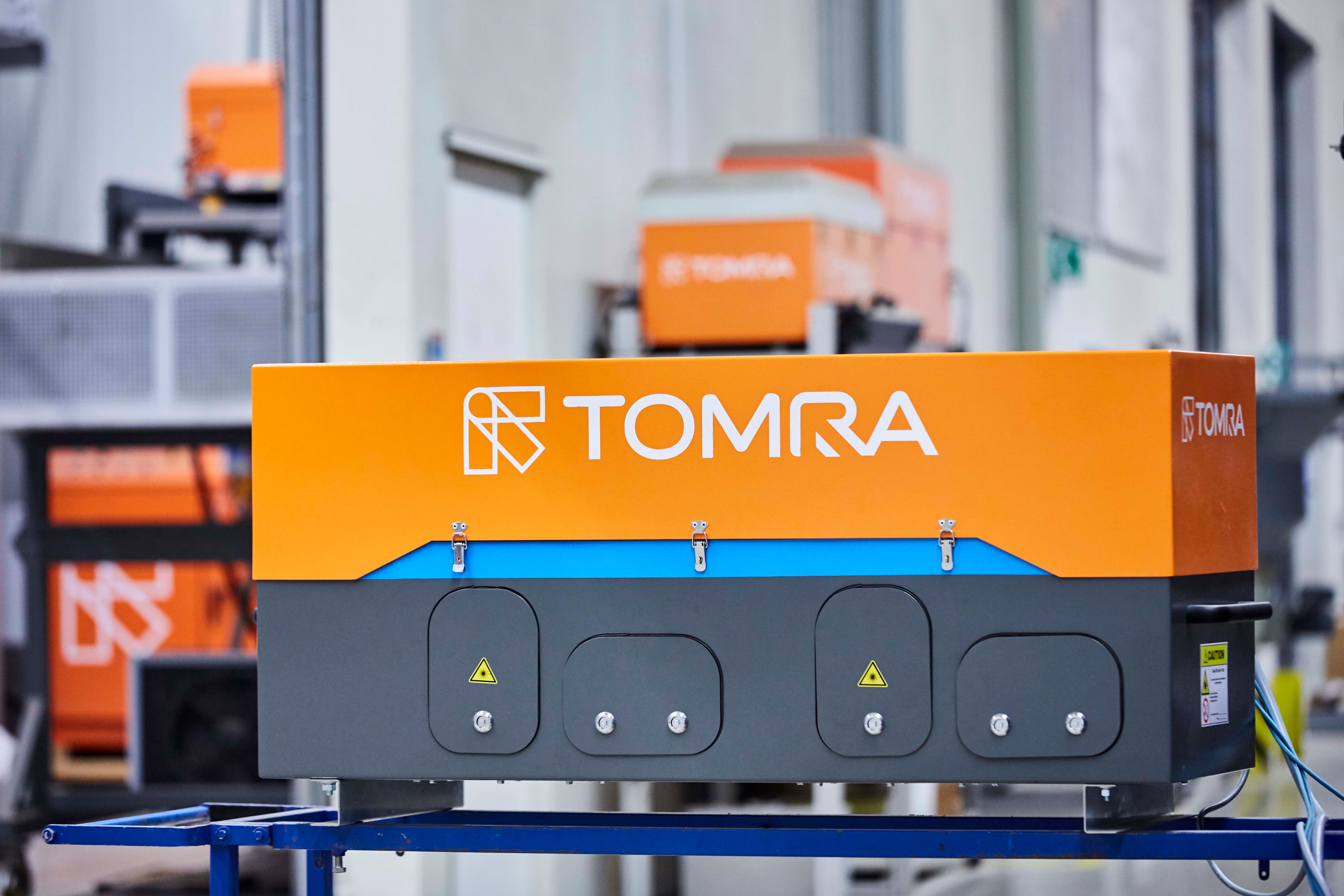 Stand 5-Q130
TOMRA, a global leader in resource sustainability, has been confirmed as the sponsor of the Circular Economy Theatre at RWM 2021, which takes place from 22-23 September at the Birmingham NEC.
Brian Gist, Head of TOMRA UK, will be presenting the opening session at 11:00-11:30 on the first day of the show where he will discuss TOMRA's Holistic Resource Systems model. The model demonstrates that by using the optimal combination of existing waste management practices for the collection, sorting and recycling of waste, we can take action now to maximise plastics recycling and its associated carbon benefits.
Representatives from TOMRA's Recycling and Collection divisions will be on hand at stand 5-Q130 to highlight the myriad of ways in which the company's solutions are helping stakeholders across the entire value chain in the transition towards a more circular economy. From preparing for the upcoming deposit return schemes to maximising the efficiencies of waste sorting and adhering to the latest European and international waste legislation, TOMRA's teams will be ready to help.
TOMRA Recycling's focus for this year's RWM will be its new generation AUTOSORT® machine which combines leading-edge features and technologies to achieve unparalleled throughput and purity levels. Visitors to the stand will find out how TOMRA Recycling's continued investment in AUTOSORT® technology ensures customers have a future-proof solution that can adapt to meet the changing needs of their business and end markets.
More than 7,400 TOMRA recycling systems have been installed in 100+ countries worldwide, giving TOMRA a global market share of more than 60% and an 80% share of the UK market. Experts from TOMRA Recycling will be available on stand to highlight the latest developments and innovations in sensor-based sorting for a range of materials, and to discuss the ways in which sensor-based sorting solutions are helping reprocessors achieve unparalleled yield and purity of end fractions while simultaneously adhere to the latest waste legislation.
Visitors to the show can try two of TOMRA's innovative reverse vending machines which can accept PET, glass and cans: the TOMRA T70 and the TOMRA M1 Concept – a new compact machine which has been custom created for retailers in the UK.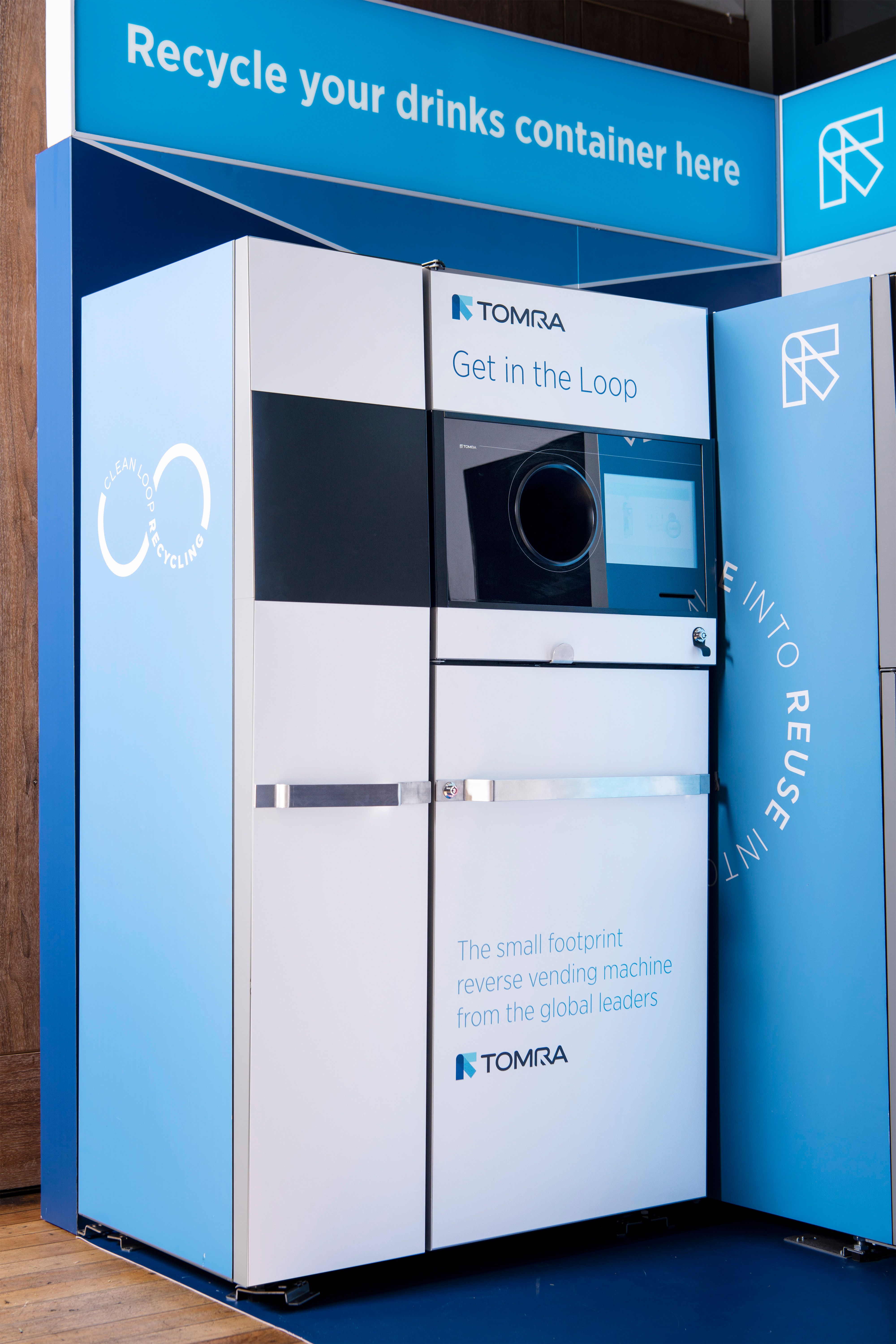 With more than 80,000 installations across 60 markets, TOMRA's reverse vending machines capture more than 40 billion used beverage containers every year. Mark Brill, Vice President Sales and Marketing at TOMRA Collection, will be speaking on the first day of the event at 15:30-16:00 in the Collections & Transport Theatre. Mark will explore how to prepare for the forthcoming introduction of deposit return schemes in the UK and will outline best practice in running effective schemes, based on TOMRA's experience in European and international markets.
Brian Gist, comments: "RWM is a key date in the waste industry's calendar and after such a long hiatus in trade events, we are delighted to be getting back in front of existing and potential customers to highlight the work we've been undertaking since RWM 2019. We would urge visitors to the show to come and meet us on our stand and attend our two speaker sessions to find out more about how we can help in the shift towards a more circular economy."
TOMRA Recycling
TOMRA Recycling designs and manufactures sensor-based sorting technologies for the recycling and waste management industry. More than 7,400 systems are installed in 100 countries around the world.
Responsible for the development of the world's first infrared sensor for waste recycling applications, TOMRA Recycling is a pioneer in the field and through its sensors recovers high-purity fractions from the waste stream that maximise yield and customer benefits.
TOMRA Recycling is part of TOMRA Sorting Solutions, which develops sensor-based sorting and process control systems for the food, mining and other industries. TOMRA Sorting is owned by Norway's TOMRA Systems ASA, which is listed on the Oslo Stock Exchange. Founded in 1972, TOMRA Systems ASA has sales of approximately €985 million and employs more than 4,300 people.
For more information about TOMRA Sorting Recycling: www.tomra.com/recycling or follow us on LinkedIn, Twitter or Facebook.