30 Jul 2021
Tips for a Mindful Plastic Free July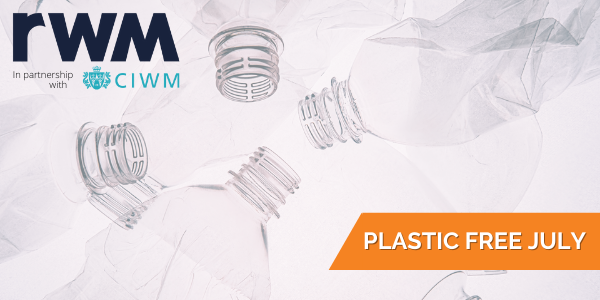 Plastic Free July is a global initiative which encourages people to say no to single-use plastic for the whole month of July. So far, the movement has inspired over 320 million people from 117 countries to reduce their plastic waste.
This campaign is helping us to move towards a more circular economy, reducing the amount of plastic that unnecessarily ends up in landfill rather than recycled. As well as reminding you to bring your reusable coffee cups and water bottles, here are some tips to continue this movement throughout the year!
Bin audits
Whether at home or work, conduct a garbage bin audit to discover all the waste that could be avoided, recycled or composted. Take a look inside your bin and make note of the popular items in there that could be avoided. Can they be sourced elsewhere and recycled or reused more sustainably?
Zero-Waste food shops
A zero-waste store provides a place for people to shop knowing their impact on the environment is as minimal as practically possible. By bringing your own reusable containers you'd be surprised at how much single-use plastic you have refrained from using.
Engage those around you
Spread the word with your colleagues via word of mouth, or an email can go a long way to encourage more sustainable decision making. Plastic Free July have some useful resources here.
Dispose of plastic properly
Let's not forget that a lot of plastic that can be recycled simply isn't due to human error. Educate yourself on how to recycle these plastics so that we can better contribute to the circular economy.
Learn more at RWM!
Join us at RWM to hear from expert speakers and industry leaders in the plastics, packaging, and waste & resource management industries to find out more about how to contribute to the circular economy. Listen to seminars from organisations such as RECOUP (partners of RWM) who lead and inform the continued development of plastics recycling and educate the public and businesses on the recycling of plastics to protect the environment. Take the opportunity to meet with plastic recycling experts such as Van Werven, Cromwell Polythene, Besstrade and Aylesbury Granulation. Register for your free ticket here.
Thirsty for more ideas? Find out what others have been doing to reduce plastic consumption here!