08 Jun 2021
The United Nations World Oceans Day: The Ocean - Life and Livelihood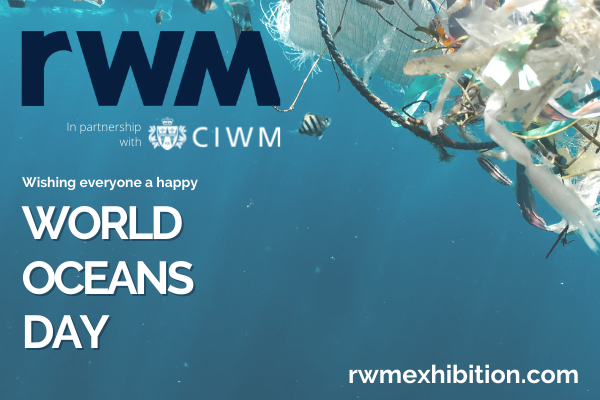 The importance of our oceans is often overlooked. Our oceans keep us alive and keep us warm. They produce 50% of the oxygen we breathe and they cover 70% of the planet's surface, regulating the world's climate by transferring heat from the equator to the poles. Our oceans also contribute to keeping us alive in other ways. Many of the medicinal products that are used to treat cancer, arthritis, heart disease and Alzheimer's come from the ocean, whilst marine life is the primary source of food and livelihood for communities from Alaska to Antarctica.
It's because of all these significant factors that individuals and organisations alike are doing their part to promote the United Nations' World Oceans Day and the 2021 Conservation Action Focus (CAF). The CAF is a movement being spearheaded by the World Ocean Day Youth Advisory Council and exists as a global push to protect at least 30% of the world's oceans by 2030 - part of the 30x30 for nature petition designed to put pressure on world leaders to conserve our planet.
Since 2008, June 8th has been officially recognised as World Oceans Day and has grown exponentially over the years to the incredible feat of reaching 454 million people in 2020. This year there are even more ways to get involved. Free resources are available that will aid in planning, listing and putting a World Ocean Day event. Everything from a planning tool kit, petition form templates, lectures and readings, campaign posters, social media banners, online event listings, and even a guide on how to organise your own beach clean-up is freely available.
It's nothing short of surprising that up to 2020, only 8% of the world's oceans were protected under some type of designation. This needs to change if we are to build a sustainable world for future generations and the 2021 CAF is vitally important in reaching that goal. Even if your organisation, or you as an individual are incapable of holding an event, just getting involved on social media under the hashtags #WorldOceanDay and #Protect30x30 is still contributing positively to the movement.
This year, one of our keynote speakers is The SeaCleaners whose innovative Manta Project has captured the interest of ocean conservationists everywhere. They will be speaking on the role of technical solutions in protecting the ocean from plastic pollution, an extremely important seminar given 17 tons of plastic is dumped into our oceans every minute.
You can read more about The SeaCleaners Manta Project here in our blog that features a video showcasing how the first concentrated ecology and technology factory ship will work to clean our oceans. To get a front row seat to The SeaCleaners brilliant seminar, book your free ticket to RWM today.