24 Jun 2021
The Road to Net Zero and Decarbonising the Fleet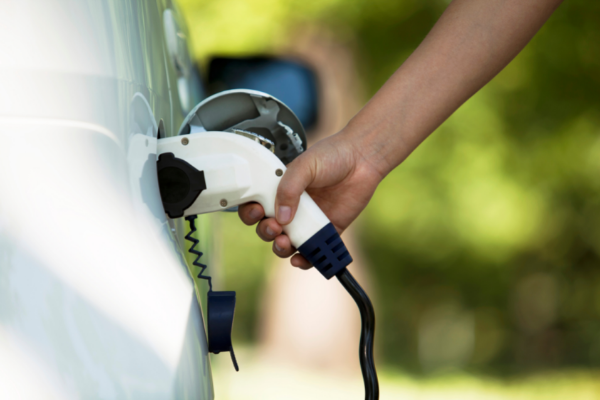 Over the last five years, the transition to electric vehicles has increased exponentially across all sectors, including commercial vehicles.
The first all-electric refuse truck was unveiled in 2020. Even in such a short space of time, the variety of low-emission waste management vehicles has increased drastically.
The UK government are continuing to encourage businesses to begin investing in an environmentally friendly future. They have introduced numerous benefits for companies looking to purchase electric assets, including:
Cars

Vans

Trucks

HGVs

EV Charge points

Renewable energy.
These advantages, brought in by the government, mean transitioning electric assets has excellent financial implications, as well as environmental.
If you are already planning on purchasing low emission asset, but don't know where to start, The Electric Broker specialises in sourcing and funding environmentally-conscious assets. Get in touch with us today and we will handle the entire process. The Electric Broker is powered by Ethos Asset Finance and has been dealing with electric assets since the Tesla Model S was gaining popularity in 2014.
Benefits of Electrifying Your Fleet
Grants
Government grants vary depending on the type of vehicle a company is looking to finance. For specifics on each grant available, visit the official government website.
For trucks, the maximum grant available is for £16,000 of the purchase. However, the eligibility of the grants means only trucks weighing up to 12 tonnes.
Cars and vans have their own eligibility criteria, so for companies with these in their fleet, it is important to check the government website before finalising decisions.
Carbon Projects
The clearest advantage of investing in low emission vehicles is the positive effect they have on the environment compared to alternatives. For businesses with dedicated carbon projects, electric vehicles can have a significant impact on reaching targets.
Research has found businesses committed to reducing carbon emissions have competitive advantages over those that do not.
Improved Reputation
Companies that are open and dedicated to reducing their carbon footprint build trust. It is a great opportunity for the company to market itself in a positive light. Additionally, since the electrification of waste management is still relatively new, early adopters will be seen as market leaders.
Be Prepared for Regulations
With a ban on new petrol and diesel sales being scheduled for 2030, other industries won't be too far behind. Investing early allows companies to build the infrastructure required.
Finance benefits
All electric vehicles come with financial benefits compared to diesel or petrol alternatives.
Fuel Saving
The electricity required to charge an electric vehicle costs significantly less than refuelling a diesel of petrol vehicles.
Additionally, this cost can be reduced even further if the electricity generated is from renewable sources, such as solar, wind or bioenergy.
Maintenance costs
Due to far fewer individual components, electric vehicles are significantly cheaper to run in terms of maintenance.
Can Electric Vehicles Compete?
For years, there have been questions raised around EVs, such as their mileage on one charge, how long it takes to charge, the initial costs and the disposal of batteries.
However, the current vehicles on the market, including waste management, dispel these fears. Dennis Eagles eCollect does a day's work without running out of power, also it takes 6-7 hours to charge fully. This means that once the shift is finished, the vehicle can be taken back to the site and put on charge, ready for the next one.
The initial costs for lower-carbon vehicles are still higher than petrol or diesel, however, the lifetime cost is at the very least the same, if not less. This is a big reason why financing new waste management vehicles are the ideal solution for most companies. Finally, Dennis Eagle has promised their batteries will be disposed of safely.
Finance Options
For companies looking to electrify their fleets, there are several finance options they can utilise.
Each finance product brings its own advantages and will be tailored to companies' specific requirements. Additionally, these finance options can be used for Electric Vehicles, EV Charging and Renewable Energy
Hire Purchase

Lease Purchase

Personal Contract Purchase

Business Contract Purchase

Credit Lines
Interested in transitioning to an environmentally conscious fleet? Get in touch with The Electric Broker today on 01423 608666 or sales@electricbroker.co.uk