22 Sep 2021
The Resource Revolution is here!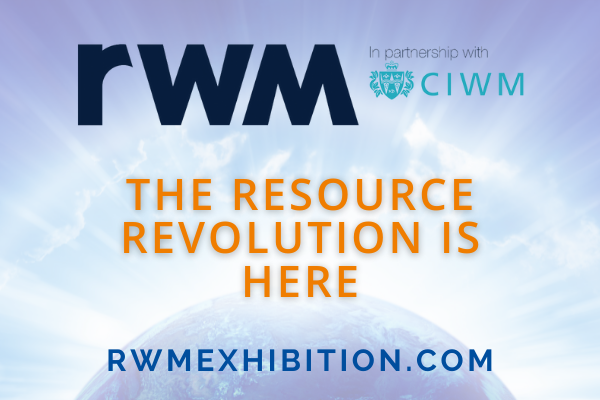 After a long wait, the new organisers of the RWM Exhibition couldn't be more pleased, relieved, and proud to welcome you back to the UK's leading event for the recycling, resource, and waste management industry. With exhibition season back in full swing, and Letsrecycle Live taking place last week, it is fantastic to see the industry reuniting once again to form a community dedicated to improving the welfare of the planet.
Join the Resource Revolution at the NEC Birmingham for two days full of expert speakers, innovative exhibitors, and interactive features which showcase the amazing and crucial role that this industry plays in managing resource and waste. With zones dedicated to Machinery & Equipment, Collections & Transport, Recyclers & Reprocessors, Data & Digital Transformation, Energy from Waste, and Future Resource, there couldn't be a better platform for business in the sector.
RWM understands that meaningful professional connections form a key part of this industry, so take advantage of the networking areas that allow you to meet with colleagues, clients, and friends old and new. Not only that, but what's an industry event without the Inn on the Green pub? Grab a drink and reflect on the day in the industry's most famous drinking establishment!
With 11 dedicated theatres on offer, the seminar agenda boasts speakers from the likes of Defra, SUEZ, WRAP, Keep Britain Tidy, Viridor, Valpak, WWF, OPRL, WasteAid UK, and many more. For Local Authority representatives, a relaxed lounge with its own seminar theatre offering a quieter space for you to enjoy a coffee or a bite to eat awaits.
Not only this, but your free ticket allows you access to the collocated Contamination & Geotech Expo and the Flood Expo for more innovation in the environmental industry.