23 Jun 2020
The First Steps: NEC Launch 'NEC Venue Protect '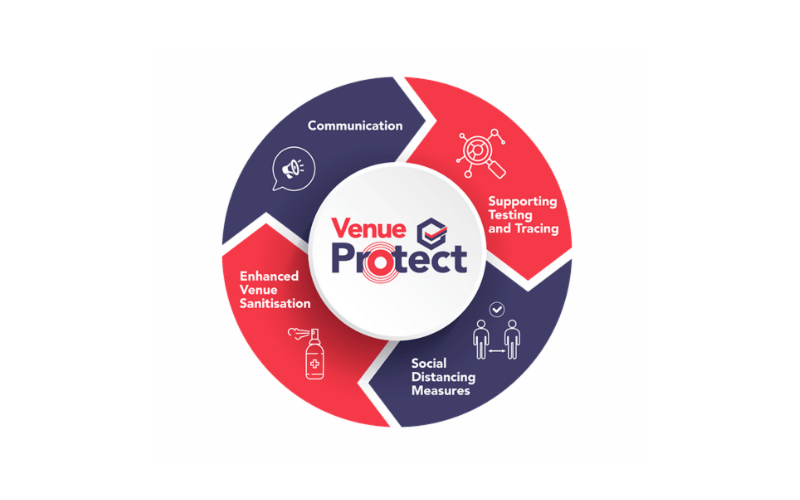 As we eagerly await the announcement about the safe reintroduction of events, we wanted to share with you some information from the NEC.
As you may know, the efforts of everyone in the events industry has led to the development of the All Secure Standard Document, which it is believed the UK Government will be endorsing as best practice guidance for the safe organising and delivery of exhibitions and events.
Whilst the industry awaits confirmation from Government of this official guidance, the NEC has developed NEC Venue Protect, which details everything they will be doing in partnership with event organisers to help keep customers as safe as possible.
The NEC is also actively supporting Project Confidence, the AEO, AEV and ESSA led initiative that provides a unified approach for communications that will help rebuild confidence in live events and reassure visitors that they'll be provided with safe environments. In addition, they are actively engaging with other industries, in particular retail, as they return to business so they can learn from best practice in other sectors.
The NEC are proud to have provided the venue as a Nightingale facility in the national fight against COVID-19 but with that facility moving to standby status in May having not admitted a single patient, they are now able to begin removing restrictions on the use of the public spaces. On the 15th June, the NEC Piazza also reopened allowing visitors to once again walk from Birmingham International Train Station through the venue to the wider NEC Campus. These are all important steps on the journey towards a return to event activity.
For more information on the measures that the NEC are taking to protect its visitors please go to https://www.thenec.co.uk/protect/