22 Sep 2021
Stop'N'Go Relaunches Product Line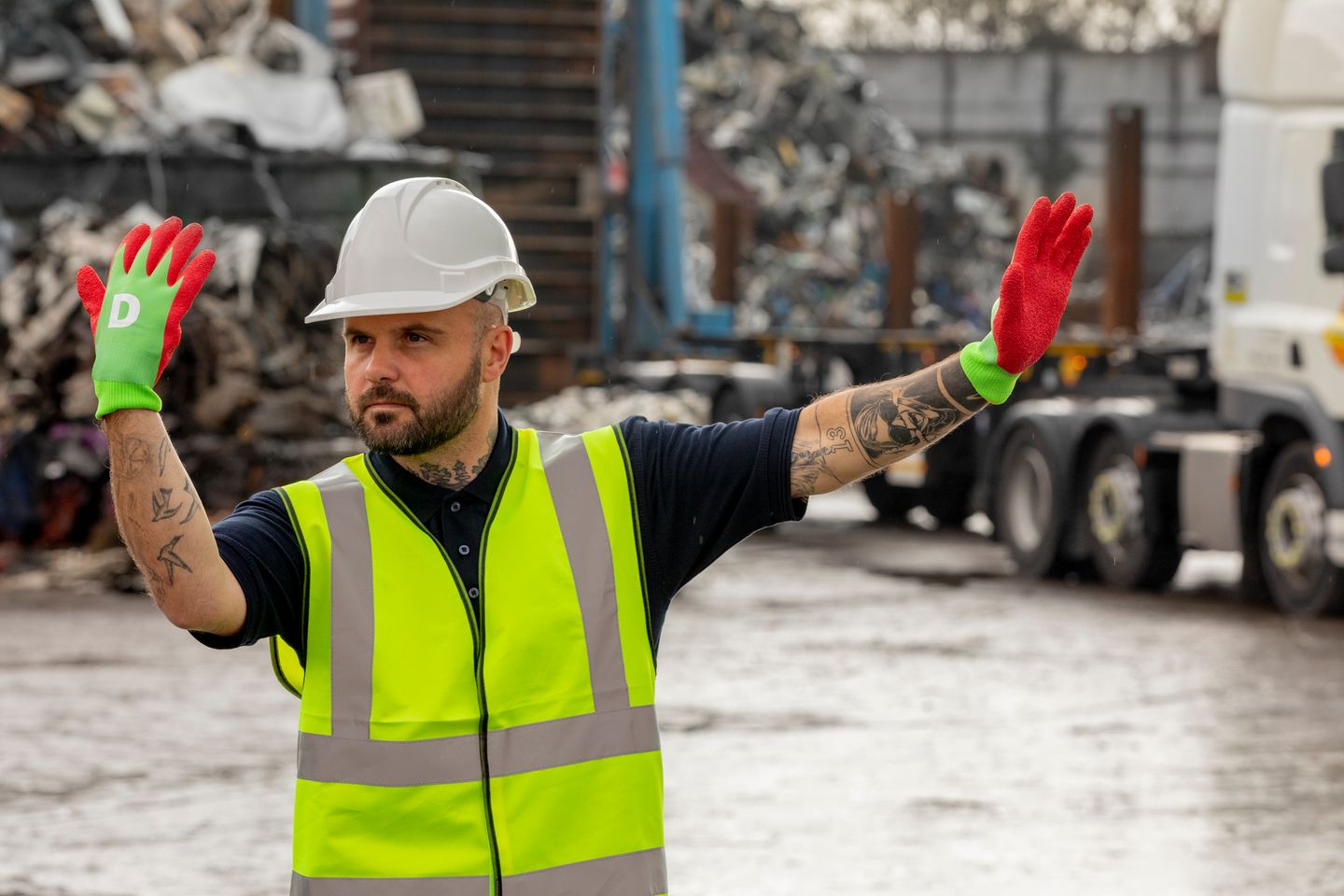 Stop'N'Go, a brand dedicated to vehicle safety, relaunched its range of products designed for the waste sector at RWM 21 in September 2021 and are now aiming to clear up communication throughout the waste collection scene.
Stop'N'Go was born from a frustration that Roy Wells (Managing Director of Stop'N'Go and PK Safety) had in serving his customers throughout the municipal and commercial waste collection industry.
He works with clients in the public and private sectors to provide them with the safety equipment and clothing to improve safety and reduce near-misses, accidents and fatalities.
The one type of incident that he couldn't help his customers with involved moving vehicles, especially when they were reversing. This accounts for a large proportion of fatalities throughout the sector and in some cases also involves passers-by.
Working with Health & Safety professionals he established that the problem was the communication between drivers and their reversing assistants, the people responsible for guiding the vehicle and drivers when manoeuvring their vehicles.
Several ideas and concepts were experimented with before designing and trialling the initial prototypes of the extensive range of gloves that Stop'N'Go now comprises of.
The solution lies in tying the signal given to the driver to the universally recognised traffic light system. The palm of the gloves are RED (STOP) and the back GREEN (GO).
After 3 years of trialling and refining the range, Roy has now taken the decision to invest in promoting the range through the waste and aggregate sectors.
Stop'N'Go is available through a network of UK distributors. These companies have been selected for their track record of excellent service.
In Roy's words; "We're really excited about spreading the use of our Stop'N'Go range of gloves as far as possible. Accidents involving vehicles and pedestrians is a serious problem in the waste sector, with 30% of fatalities occurring from accidents involving moving vehicles. That's why it's our purpose now to help eradicate these by clearing up communications with our guarantee of improved clarity of the signal given to the driver."