28 Apr 2021
Stop Food Waste Day 2021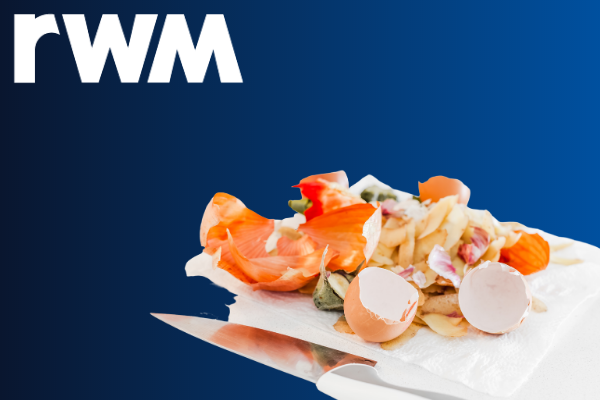 Stop Food Waste Day, taking place on 28th April, is an international day of action in the fight against food waste. This is an issue which has been brought into even sharper focus by the Covid-19 pandemic, with statistics showing that roughly one-third of the food produced globally is either lost or wasted every year.
The RWM team have taken the pledge to reduce food waste and would like to share some of their tips.
Amy (Sales Team)
"I always like to buy my veg from the 'wonky veg' section of the supermarket and green grocers. Mainly because I know they have a bad reputation and hate the idea of waste, but also because I feel sorry for them!"
Verity (Social Media & plant queen)
"One thing I like to do to keep my plants healthy is to feed them with the water that I boil my broccoli in (stalks and all). I also soak my banana skins in water to release the potassium and give it to my houseplants, before throwing the skin itself in my compost bin outside for the outdoor crops."
Jake (Digital Marketing)
"I used to just throw my potato peelings away, but now that we are making a real effort to reduce food waste, I have started to turn them into crisps. After washing and drying the peels, I put them in the oven with salt, pepper and olive oil and bake for about 25 mins until crispy. They are so satisfying!!"
Sephi (Marketing)
"Add your parmesan rind to any stock as it bubbles away to enhance the rich flavour. I especially like using it whilst making a risotto to make it even creamier. Just make sure you take it out before you serve!"
Radu (Marketing)
"My crazy lockdown hobby was vermicomposting. We had a zero-waste initiative whilst working from home with points for the most creative ideas, and being such a nature lover I decided I wanted to use worms to help with any food waste. After doing a lot of research on which worms were best suited, and watching countless tutorials, I set up my vermicompost station! It's such a great feeling to know that I am somewhat sustainable at home and in the garden."
Hannah (Marketing)
"The biggest trouble I had was leftover food in the fridge which had gone off or past its used by date. I now take 15 minutes at the beginning of the week to make a plan of what I am going to eat for the next week and make sure I only buy to a recipe. This means I minimise food waste as I only buy what know I am going to use. Simple really."
To find out more about #stopfoodwasteday, take a look at their website for more toolkits and recipes.
---
Make sure you check out the next RWM Digital Focus hosted by BioteCH, taking place on 1st June.