14 Jun 2021
Discover how a Remote Monitoring System can twist your business, leading you in Digital Transformation era.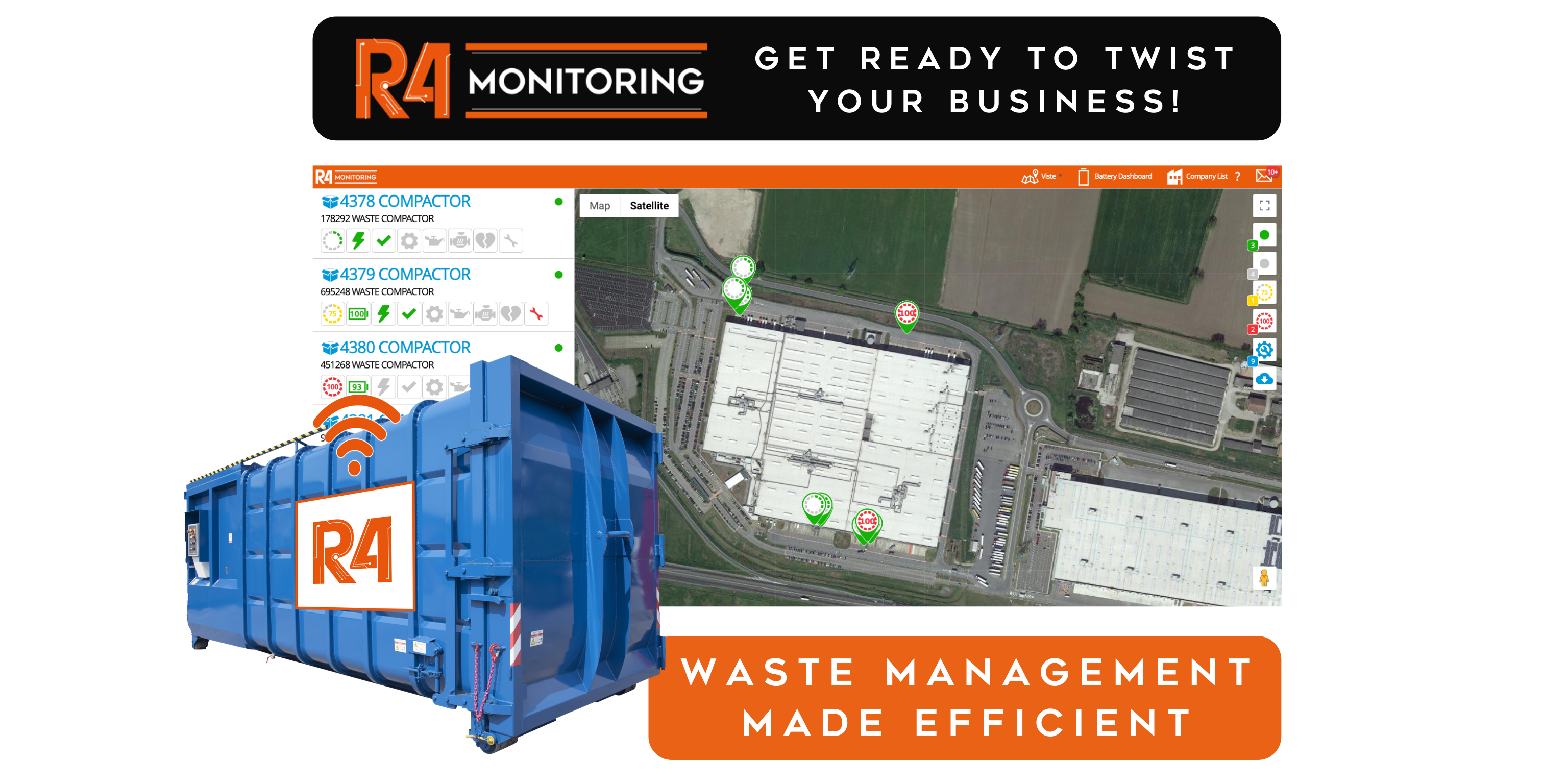 Save 50% of logistic costs in the Industrial Waste Collection Industry? Done!
The Industrial Waste Collection industry is facing a unique period in history. The ever-increasing generation of garbage, as well as having a negative and deleterious impact on our earth, is also leading to an immense growth of companies working in this sector that, driven by the high volume of work, most of the time do not have an optimized and well-structured logistics process.
Therefore, a change of course is absolutely essential! Better organizational processes, which can be achieved through solutions such as Waste Management Monitoring Systems, can be the turning point towards the optimization and digitalization of the internal management of the Industrial Waste Collectors.
And we know it well!
We have, in fact, helped many companies that, by adopting our systems, have reached significant advantages in terms of logistic cost reduction, up to 50%, maximisation of earnings and achievement of increasingly sustainable paths, with a reduction of CO2 emissions up to 30%.
R4 MONITORING gives you real-time position and status of your machines. Also on your Smartphone, if you want.
R4 Monitoring was built on a simple premise: to overturn the logistics process of companies working in the waste management field, through simplicity, data analysis and suggestions, with a system based on advanced technologies IoT (Internet of Things), starting at the very core of the business: the Waste Collection and Transportation.
The R4 Monitoring hardware and software solution communicates directly with your entire fleet, independently from manufacturer and age of waste compactors, stationary presses, containers, hookloaders, cranes and trucks to measure: Fullness level, Real-time positions, Status and working conditions, Failures, Alerts.
The data collected is then analysed by a powerful Cloud-based Platform, accessible by any device, anywhere. R4 Monitoring provides all the information you need to manage your daily activities with data-driven decision making, and optimization of waste collection routes, frequencies and vehicle loads.
In addition, using the R4 Monitoring Smart Notification system, you will receive the information you need, when and how you need it! You can be notified when a compactor is full, when there is a problem with a machine, when a routine or unplanned maintenance is needed. You will also find useful graphs and statistics to improve your productivity and efficiency.
Find a new digital way to manage your daily activities.
R4 Monitoring is specifically designed for Waste Management Companies to help them improving all workflows management and increasing productivity basing decisions on real data, avoiding unnecessary costs.
For example, if you work in this type of company, you will simply receive an email or a notification, that will communicate to you when it's time to pick up a compactor and what is the best route to do it, so you can save up to 50% fuel. Our system also helps you organize in an optimal and efficient way the maintenance plan of your machinery, thus avoiding critical failures and breakdowns.
So, what are you waiting for?
We have more than 350 customers who have adopted our solutions for a total of 3500 devices already installed. Our clients are satisfied with the choice made, because it has allowed them to reduce unnecessary outgoings of money, to improve their business and to optimize their logistics process, fully embracing digitalization!
Change starts with you.
Speed up your productivity, save the environment and differentiated from competitors!
For more information, visit our website! https://www.r4m.co/