12 Mar 2021
RWM Virtual, the Bridge Connecting the Waste, Recycling and Resource Community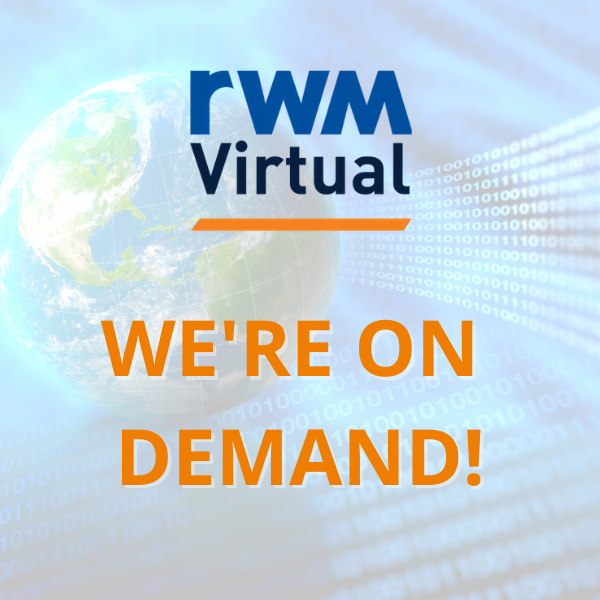 The first edition of RWM Virtual took place on 23rd-25th February 2021 and was an opportunity for both attendees and exhibitors to connect virtually. Three insightful days of free advice, education, and solutions on the most critical challenges facing organisations and companies in the waste, recycling, and resource sector.
Each day was built around a specific part of the recycling, resource, and waste management audience. The first day was dedicated to Local Authorities, the second to Waste Management Companies, and the third designated for Waste Producers.
During day one, Emma Viners from the Environmental Agency revealed the insides of Organised Criminality in the Waste sector, a 'real eye-opener' seminar as it was described by attendees.
Watching TOMRA's session called 'A Symphony of All Sorts' on Day 2, visitors learned how to increase revenue, reduce costs and gain environmental benefits using Tomra's innovative sensor-based sorting in recycling.
Day 3 came up with the answer to an arduous question: Closing Loops or Cascading Materials as Nutrients? Ken Webster from the International Society for the Circular Economy explained in-depth Loss in recycling and recycle rates for lots of different materials.
New connections, new opportunities
With over 50 seminar sessions presented by leading experts in the industry – Formula 1, Suez, CIWM, Welsh Government, Bristol Waste – to name just a few - RWM Virtual created an opportunity for attendees to meet virtually with suppliers and make new connections with experts across the industry, not to mention it has paved the way for the live expo in September and given attendees a taste for what to expect.
Charles Minors, Head of Strategy and Business Development for Formula 1 gave a pulse-raising talk about how Formula 1 is racing to the ambitious goal of becoming net-zero carbon by 2030. One attendee representing Neste Germany reached out by saying that they can help Formula 1 to cut around 80% GHG emissions. This then spurred the conversation of how Neste is using renewable fuels for road transportation and aviation.
Theresa Villiers, Member of Parliament for Chipping Barnet launched an interesting debate in her session on local recycling measures with around 49 reactions were submitted. This sparked conversations around unifying recycling bin colours, the increase in bags for life-ending up in landfill sites, and if recycling is generational.
When the discussion turned to how the government could reduce carbon emissions and increase waste recycling one representative of The Enersel Engine Company came up with a rather radical but very interesting idea: to ban exports of ALL plastic wastes and law enforcement on this. As following, many attendees have agreed with this opinion saying that the UK must start value waste as a resource for recycling and energy recovery.
Watch all sessions on demand here
Exhibitors had the chance to actively engage with their customers, display products and services virtually, and speak directly with the attendees. There were opportunities to share brochures, case studies, and other informative materials. Exhibitors also hosted competitions just like at a physical event - Rugged Mobile hosted a competition with the opportunity to win a rugged Panasonic Toughbook N1.
Bezner Group have presented their recycling and waste management machinery in a session called 'Waste to Energy: from Design to Commissioning. Using the chat function, they spoke with their virtual visitors about all sorts of recycling & waste management systems.
In another interesting session called 'What is the Proposed UK Plastic Tax and How It Is Likely to Affect Your Business?' Valpack's representative explained visitors what is The UK Plastic Packaging Tax and why is the tax being implemented.
Future Content for RWM
RWM hosts an exciting range of live and online events throughout the year, covering various topics affecting the industry. The next one will focus on Energy from Waste and is being held on the 7th April, you can register for this session here.
Other future topics include Machinery & Equipment, Packaging and Digital Transformation.
To stay up to date with the programme of digital events and the latest information about the live event please join our network by subscribing to our monthly newsletter – RWM Insights.