20 Jul 2021
RWM partners with Plant Planet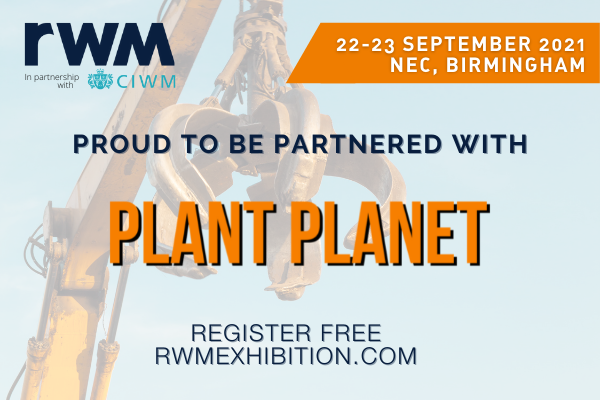 Plant Planet is an independent magazine that brings the latest construction plant news, machinery releases, and insights from the heavy machinery industry to one place. Every issue of Plant Planet covers the latest news from across the construction industry with a core aim of providing their readers with impartial information from across the world of Heavy Machinery in a variety of formats.
Plant Planet is a bi-monthly magazine available to read in print and online. Not only this, but Plant Planet also have a range of other features such as an online news platform, monthly newsletter and a an App, where readers can find a range of construction plant news and popular 'inside scoop' articles, alongside the most recent issue of Plant Planet. "Written by the industry for the industry", Plant Planet features a range of industry news and insights direct from industry experts and big names within the construction and plant machinery sector. Plant Planet magazine has a loyal and engaged readership due to the fact that the magazine is aimed at industry professionals and machinery enthusiasts alike, ensuring the magazine has something for everyone.
Plant Planet recently hosted their first in a series of online conferences in May earlier this year, with the next online conference scheduled to go ahead at the beginning of September later this year. The Digital Future featured a host of industry expert speakers with names such as Rob Oliver, Chief Executive of the Construction Equipment Association (CEA), Bill Hill, CEO of Lighthouse Construction Industry Charity, as well as speakers from Industry Giants such BOMAG Ltd, Green Power Systems, Merlo and Brigade Electronics LTD.
Their second industry conference, The Efficient Future will feature another line up of leading speakers within the construction industry as it focuses on a variety of new developments on construction sites including how to increase efficiency by improving work safety, costs, and time management alongside seeking answers to how these factors will impact the future of construction.
These events are aimed at professionals in the industry and will be attended by the likes of contractors, plant operators, OEMs and more, all looking to form new relationships and to build connections between their brands. The Plant Planet online conferences aim to provide a platform for facilitating discussion and leading change, creating a unique environment of networking and knowledge-sharing expertise.
Sign Up for Plant Planet's next industry conference, The Efficient Future here:
https://www.plant-planet.co.uk/conference/