24 Mar 2022
RWM & Letsrecycle Live litter pick for Global Recycling Day 2022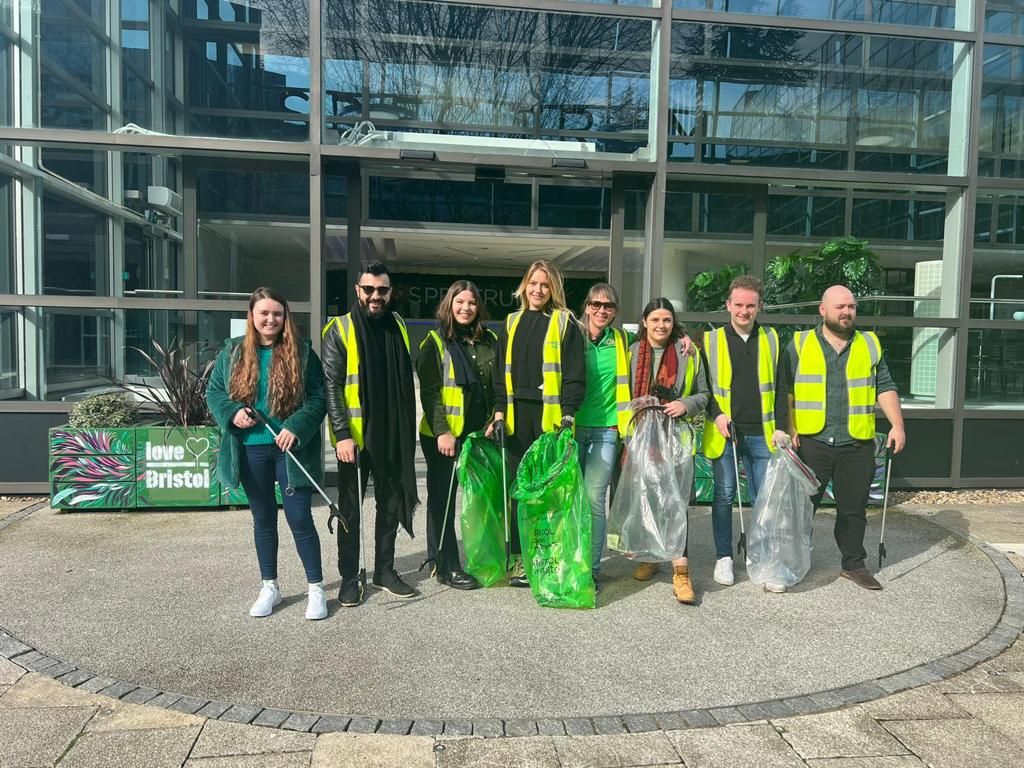 The theme for this year's Global Recycling Day was #RecyclingHeros. On what might have been the first sunny day of the year, the recycling heroes of the ROAR B2B Bristol HQ took to the streets of Bristol picking, sorting and recycling litter. The theme this year recognises the people, places and activities that showcase what an important role recycling plays in contributing to an environmentally stable planet and a greener future which will benefit all.
"Recycling is a key part of the circular economy, helping to protect our natural resources. Each year the 'Seventh Resource' (recyclables) saves over 700 million tonnes in CO2 emissions, and this is projected to increase to 1 billion tons by 2030. There is no doubt recycling is on the front line in the war to save the future of our planet and humanity." – Global Recycling Day
There are two main missions of Global Recycling Day, as set out by the Global Recycling Foundation:
1. To tell world leaders that recycling is simply too important not to be a global issue, and that a common, joined up approach to recycling is urgently needed.
2. To ask people across the planet to think resource, not waste, when it comes to the goods around us – until this happens, we simply won't award recycled goods the true value and repurpose they deserve.
We would like to say a massive thank you to Bristol Waste for providing the litter picking kit and collecting the 8 bags of litter we collected. If you are interested in doing your own litter pick, you can take part here.