25 Sep 2020
Recycle Week 2020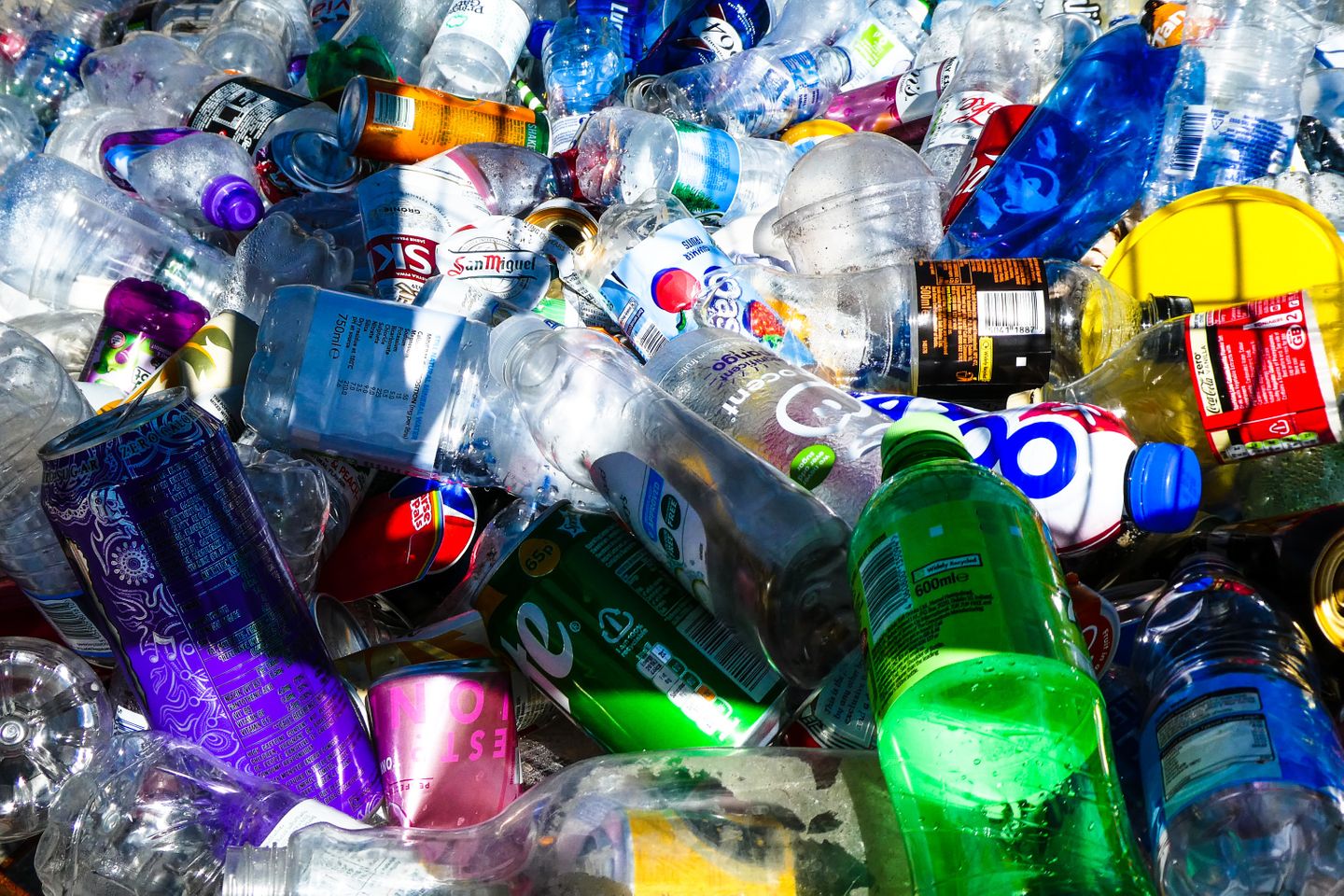 As we end Recycle Week 2020 'Together We Recycle', the RWM team round up some of our favourite recycling stories of the week and look ahead to the next year.
North Norfolk District Council
Cromer Pier, a well-known local landmark on the North Coast of Norfolk, has been lit up green every evening this week in support of Recycle Week 2020.
Councillor Nigel Lloyd, Portfolio Holder for the Environment at North Norfolk District Council, which owns the pier, said: "North Norfolk manages to recycle around 40% of its waste - a great start, but there is room for improvement! . . . I hope that the campaign this week encourages our residents to recycle even more of their waste. Everyone can do their bit for the environment, climate change and North Norfolk"
With Recycle Now's figures showing a 5% increase from 2019, it is great to hear the council's ambition to improve this further and what a great way to raise awareness.
SUEZ
SUEZ launched a fantastic new suite of education resources for primary and secondary school students to mark recycle week.
"With less time available to teachers to plan lessons due to social distancing measures and with school trips unlikely to go ahead this year, we saw an opportunity to bring our knowledge and skills to the classroom during this period when students are unable to visit us on trips or for work experience and schools will find it difficult to undertake outreach work, which is particularly important for STEM based subjects. We hope the resources will promote a love of STEM learning and foster environmental awareness in students around the country."
– Natalie Chard
Senior Community Liaison Manager for SUEZ, and former teacher
Designed to support STEM learning, enhance career aspirations and instil the values of reducing, reusing and recycling resources in young minds - All of the resources are available to download here.
Coca-Cola
As one of the most recognised brands in the world and a major waste producer, Coca-Cola European Partners announcement this week of a milestone that 50% of all bottles across its core brands are now made with 50% recycled plastic (rPET) is reassuring news.
"One of the key challenges the industry currently faces is that there isn't enough food-grade recycled plastic locally available in the UK to switch to 100% rPET across our entire range. There needs to be more high-quality recycled plastic produced, so it is vital to make sure we collect more bottles in an efficient way, and stop it ending up as waste.
"Although all our bottles have been 100% recyclable for many years, too many are still not being recycled. That is why we support the introduction of a well-designed Deposit Return Scheme (DRS), consistent across Great Britain and coupled with investment in infrastructure. This will really encourage more people to recycle and will help more bottles to be collected in a clean, efficient way so that they can be remade into new bottles again."
– Stephen Moorhouse
General Manager at Coca-Cola European Partners Great Britain
Coca-Cola Company is well known to be investing in recycling technology, so it will be interesting to see how their journey continues.
What's next?
Whilst navigating the unchartered waters of 2020, local authorities, waste management companies and waste producers across the nation and have continued to increase recycling rates.
The public have also responded by maintaining recycling rates even in the difficult times during lockdown.
"It's fantastic to see that despite everything that has been thrown at them this year, more people than ever in the UK are taking responsibility for protecting the environment by choosing to recycle."
– Peter Maddox
Director, WRAP UK
However, we all know there is more to be done and more challenges to overcome.
As we now enter autumn and winter, how can we ensure that businesses and members of the public continue to increase recycling rates?
As face masks, gloves and other disposable PPE continue to create an increasing plastic littering and recycling challenge, how can we further promote the use of reusable face coverings?
As people continue to work from home, how can we reduce food waste and ensure any food waste is processed correctly?
As we look towards the next 12 months, how can manufacturers and retailers ensure their products are not only recyclable but help to educate consumers of their options for recycling?
Many more important questions remain, but as we look forward to a more normal return to the world, we can take faith in the recent research from Love Recycling, with 90% of businesses stating that recycling either retains or has increased, its importance in the wake of COVID-19.
In April I wrote a blog here thanking the key workers of the waste sector thanking them for their continued efforts in these difficult times, I'll say that again, but also today I say thank you to everyone, let's continue to increase recycling rates.
89% of us recycle
Make sure you're doing your bit, visit recyclenow.com/recycle-week.
Together we recycle. #recycleweek