15 Jun 2021
Recyclability – A crucial term for the packaging value chain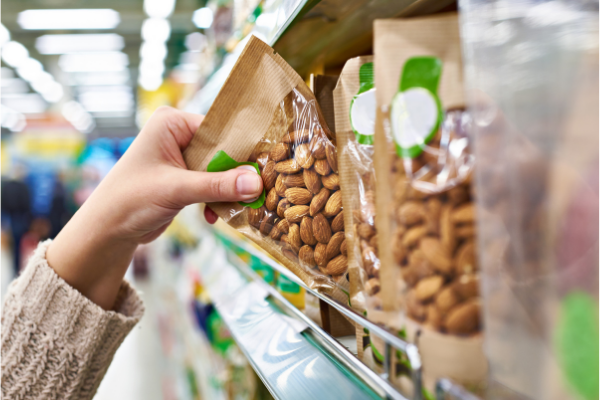 Although only a very few countries within the European Union have already legally implemented the revised Waste Framework Directive (WFD) and Packaging and Packaging Waste Directive (PPWD) from 2018, as well as the Single Use Plastic Directive (SUPD) from 2019 (not to talk about whether the new rules can actually be found in reality), the European Commission is now working on a new revision of the PPWD, particularly on the so-called Essential Requirements.
The Essential Requirements are telling a company who would like to put packaged products onto the European Union Internal Market under which conditions they can use the respective packaging. The most important criterion is the condition that a packaging must be reusable or recyclable. Up to now, recyclable means that you can turn used packaging into recyclates in theory, proven by a competent institute or university.
In the future, it is very likely that this definition will be amended to take into account the reality in the European Union, meaning whether certain packaging is collected separately in practice, whether it can be and actually is sorted, and whether there is a market for the sorted fractions, meaning that there is a recycler turning used packaging into recyclates and whether there is demand for these recyclates so that they are used again in new products and stay in the circular economy.
If we think now about the reality of the Internal Market, so thinking of the situation in the 27 EU member states, we will conclude that for a lot of packaging there is no easy answer. Even more, that there might be 27 variations of an answer depending on each and every Member State and that even within some Member States there are different answers, especially because the collection and sorting infrastructure is still very different all over Europe.
So, packaging that is collected and effectively sorted in one country, may not be collected in another country, or perhaps although collected it is not sorted, resulting in "mixed plastic fraction" or residues.
So, how will the evaluation look like in the future? Will a certain packaging be evaluated as recyclable only if it is collected, sorted and recycled in all 27 Member States or in the majority of Member States (so 14 out of 27) or in the majority of the population? Or will the EU wide recycling performance evaluate criterion? And, who will exercise this evaluation? A new EU body or 27 national institutions.
As you can surely understand how important these new rules will be for every company, all companies should be engaged nationally and European wide with their associations and with their governments, as we will need pragmatic approaches that are appropriate to reach the purpose to make all our packaging circular without destroying the Internal market and without banning packaging which are the best environmental option from a holistic point of view.
But this term "recyclability" is even more important as it is the key criterion to eco-modulate the EPR fees to provide economic incentives to promote packaging which is easy to recycle; a mandatory rule under the new WFD 2018 which is already in several Member States and must be implemented in all EU Member States in the near future.
So, it is crucial for all companies to understand whether and under which conditions their packaging is currently recyclable in the various European countries. One of the several tools helping companies to understand the status of their packaging is EXPRA`s "Packaging recyclability roadmap" (https://www.packaging4recycling.eu/).
This website provides a dynamic online information tool aimed at allowing users to self-assess the recyclability of packaging and a roadmap based on the following recyclability critical control points: design, labelling, collection and sorting. It brings together best practices by the Extended Producer Responsibility Alliance (EXPRA) membership as well as information on how to best reduce the environmental impact of packaging while optimising its resource efficiency. The toolkit particularly covers the most-frequently used materials for packaging: aluminium, glass, paper, plastic, steel and wood.