15 Sep 2021
Powerful engineering combined coming to RWM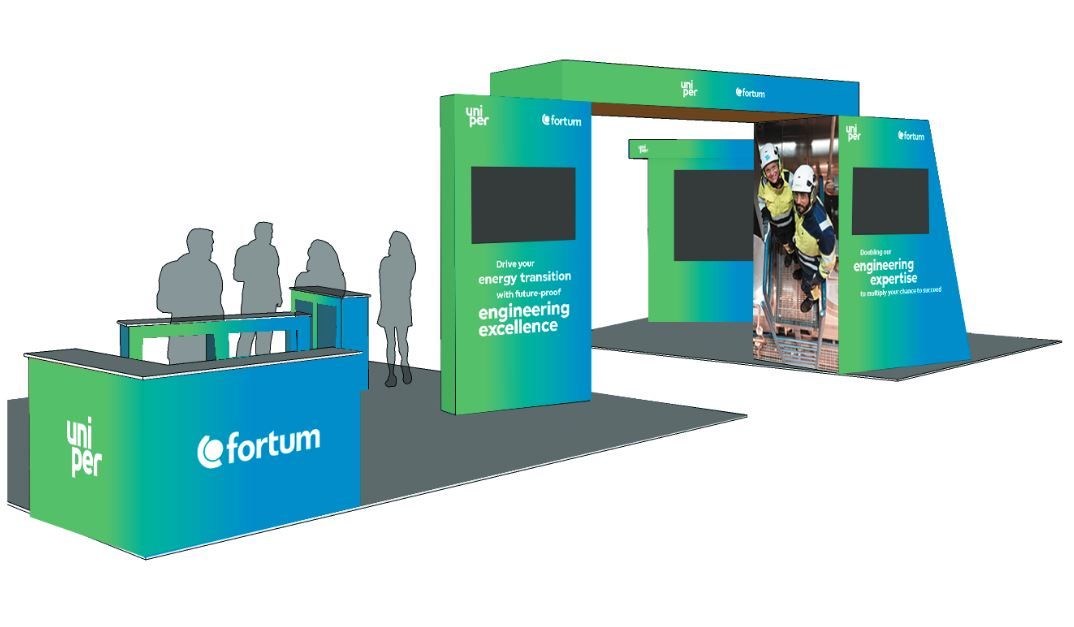 By combining forces, Uniper Engineering and Fortum eNext understand the complex drivers of both operators and owners and have the experience and knowledge to help you navigate the present and prepare for the future. Our goal is to help you achieve the best possible plant performance and to support you in the decarbonisation of your energy and heat production.
In what has been an unprecedented year, we are all looking forward to meeting up with new and familiar faces at this year's RWM. From our stands 5-V206 + 5-V210 within Energy from Waste zone, take a seat and listen to some of the presentations and activities we have planned.
Speak with fuel technology expert - Will Quick, O&M specialists - Steve Hawes, Roger Bennett, Ian Blacker, steam turbine inspection and overhauls expert – Tony Jenkins plus training advisors from Uniper Engineering Academy.
Of particular interest to plant owners, operators, engineers, asset managers and project engineers we have a packed on property stand programme delivering informative insights from an owner operator perspective.
Presentations from our stand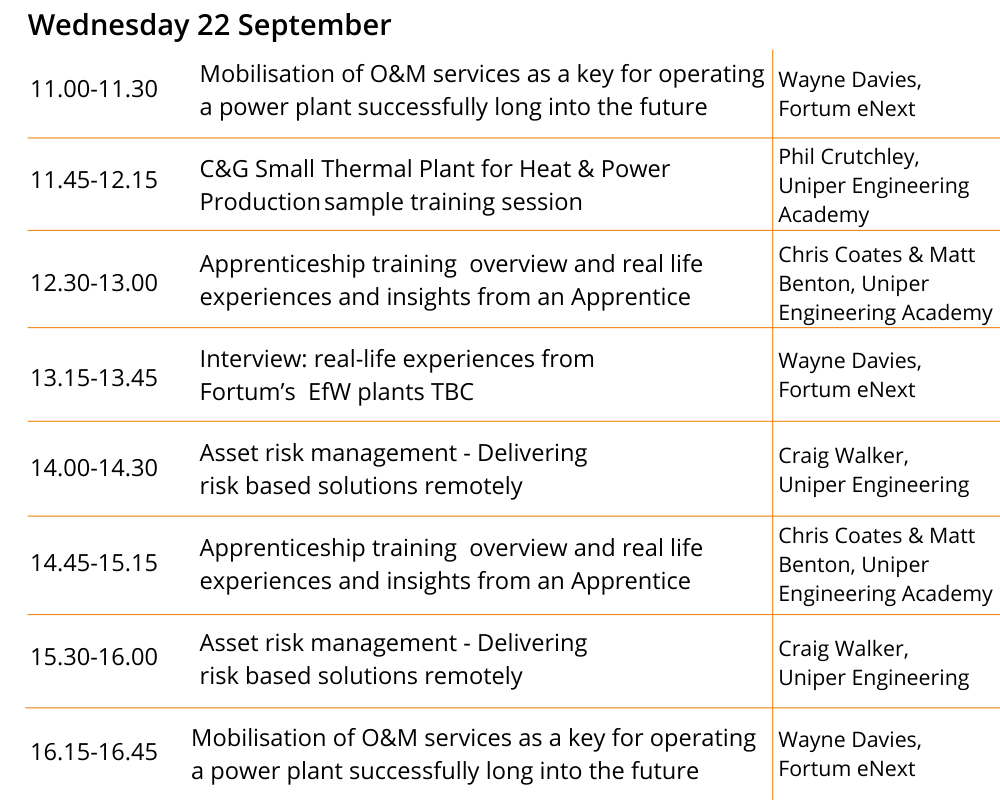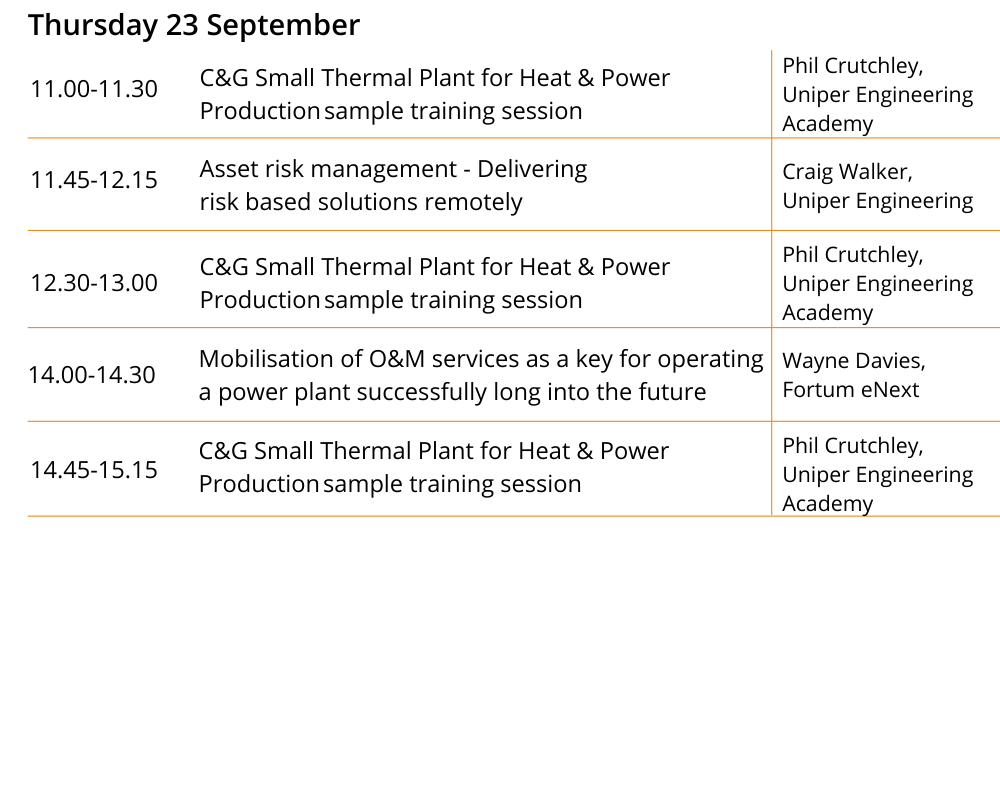 Don't miss our presentations in the Energy from Waste Theatre in Hall 5
Secure your seat in the Energy from Waste Theatre on Wednesday at 2pm where Will Quick and David Marks are presenting around the need to understand the chemical and physical properties of fuels to determine subsequent impacts on the plant. On Thursday at 12.30pm, Steve Hawes and Wayne Davies from Fortum will give an overview on the essential elements of successfully operating an EfW plant long into the future.
Read below our experts' insights on fuel impacts and running modern EfW plants.
Securing the long-term benefits of your EfW plant
To top all the requirements in terms of safety, efficiency and desired return on investment in running a modern EfW power plant, a competent O&M partner is a valuable asset. Fortum is one of the very few energy utility companies and asset owners offering O&M services to third parties. Our know-how has as well been developed and tested during our 25-year-long presence in the UK and Ireland, where we have delivered power plants and long-term operation and maintenance services for different kinds of power plants and customers. We asked Steve Hawes, expert for O&M business at Fortum eNext, about the essential elements of successfully operating an Energy-from-Waste plant long into the future.
What is particularly important for owners of EfW plants from the point of view of operation and maintenance?
An EfW plant is different from other thermal power plants in that it is paid to take it's fuel. With about 70% of the revenue coming from the Gate Fee, as much waste as possible has to be processed, the power export price doesn't have much influence on the EfW plants operating regime. Predictions show the UK has a residual waste capacity gap for probably the next 15+ years and maybe longer as exported waste becomes unacceptable for the receiving country.
Consider also that the minimum expected Gate Fees, driven by Landfill Tax, and the sector becomes very attractive for investors. These investors are not necessarily involved for the long haul, we see news of UK EfW assets changing hands almost every month as owners make decisions on when to maximise their returns.
So an EfW plant will have an operating regime of long-term base load and requires maintenance to be carried out with the absolute minimum downtime that keeps the plant in good condition for its resale value.
EfW plants also have to avoid negative publicity. Owners and investors view EfW plants as fitting their "clean world" environmental principles. Non-compliance damages their reputation and can make their next planning application troublesome. So the plant has to be a good, invisible neighbour and operate strictly within all the environmental requirements.
What are the long-term benefits of carefully planned and executed operation and maintenance?
Carefully planned operation and maintenance of the EfW plant will ensure high availability and reliability with predictable downtime. Scheduled outages, both minor and major, that are carefully planned well in advance, allow the maintenance to be executed with the minimum downtime and optimum cost.
Predictable planned outages allow the waste procurement team to be confident that the predicted deliveries will be met. Not only does this mean predictable income from the Gate fees, power export and the Capacity Market, it also avoids disruption in the waste supply chain with associated contractual implications such as minimum tonnages and Gate Fees for diverted waste.
What are the key elements of successfully performing full-scope O&M services?
Full scope O&M means that all the costs of maintaining the plant are included in the O&M Fee. The Operator takes the risk of the scheduled and unscheduled maintenance costs all within the O&M Fee, and also has performance guarantees that compensate the owner for periods of plant downtime.
The size of the O&M team is "just enough" and so to take on this responsibility they need to be able to perform the O&M in an efficient manner. This is where Fortum's Integrated Management System is so important. The IMS has been under continuous development since its inception in our first UK O&M Contracts over 25 years ago. The IMS contains concise procedures on how the O&M is to be planned and executed, and how the stakeholders expectations are fulfilled. It has defined responsibilities so that every member knows their role. Every activity or event the O&M team face is "business as usual" for them.
We need to ensure the O&M team are trained and developed to fulfil their potential as individuals. Training and development programmes are an essential management function. As well as allowing individual to perform their existing duties competently, it means succession planning is a constantly taking place in the background.
What is needed in ensuring the technical and economic performance of the power plant?
This O&M team cannot know and do everything. They need expert back-up for trouble shooting, outage planning and outage execution. Fortum, and now also Uniper Engineering, provide this support.
These experts have broader experience of many different power plants and their problems than the site O&M team have and provide key advise and recommendations. Back-up support also means making the most of digital solutions in terms of Fortum and Uniper bespoke software for remote plant performance monitoring. Experts, working remotely, are able to advise on pro-active measures before a deviation in the process becomes an event.
Team efficacy, back-up support, training and development. These will produce a confident O&M team who will repay that investment with high availability and reliability of the EfW plant whilst maintaining its condition to fulfil its life expectancy.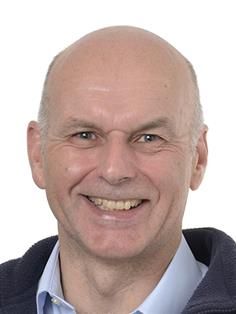 To find out more about how we can help you to operate your EfW plant, visit our stand at RWM or email steve.hawes@fortum.com
Steve Hawes has worked in the UK power sector for over 40 years. He joined Fortum in 1992 and has held management positions in implementing Fortum's 3rd party O&M Contracts in CGCT and EfW plants. Since then his role is Business Development which includes identifying and securing 3rd party O&M business for Fortum in EFW, biomass and CCGT projects in the UK and other selected regions. More recently this has expended to include Design - Build - Operate opportunities in District Heating, with one such project ongoing in Dublin since May 2021.
Understanding the impact of your fuel
We recently spoke with Will Quick, expert for fuel technology at Uniper, looking at how fuel analysis and innovation is helping to shape the future of energy from waste, at a particularly challenging time for the industry. Here's what he had to say about increasing plant availability starting with understanding the impact of your fuel.
What issues are EfW plants facing at the moment?
A lot of the new EfW plants built over the last five or six years are now coming out of warranty and starting to feel the impact of variable fuel quality combined with general wear and tear – especially on availability. Until recently, many plants were still operating within a grace period, with OEMs available onsite to nurse them through any problems. Now, post-handover, sites are increasingly on their own.
Our specialist engineers are currently working with a number of plants and what we're seeing is that fuel quality is impacting sites in different ways. Gasification plants are experiencing issues mainly with ash and slag accumulations that can bring the plant offline for considerable time. It's having a big impact on the plants' availability. Grate combustion plants seem to be more robust, but plant are still affected by slagging, deposition and corrosion issues, as well as grate damage in some instances.
For many plants, the problem comes down to only knowing half the story. The fuel analysis is getting done, but without the right support to understand and evaluate the data, they're not able to fully understand the impact of fuel quality on their assets and availability.
What's the solution?
It may not be possible to switch fuels, but you can learn more about your fuel quality and mitigate against the likely impacts, and in some cases take steps to improve fuel quality.
Our fuel analysis laboratories at the Technology Centre, Nottingham are UKAS accredited for a very broad spread of accreditation across key parameters for fuel quality. For purchasing, this means looking at things like calorific value, particle size, moisture and % biomass purity. From a boiler protection perspective, it's about looking at species such as sulphur, chlorine and certain metals.
Crucially, as a global owner operator ourselves, we also understand plant technology and have the multidisciplinary skills and experience in-house to help EfW sites go beyond routine fuel analysis and really understand what the numbers mean for the successful operation of their assets.
This operational experience extends to our wider engineering teams to identify the root cause of many failures across the whole station. Boiler tube failures for example, where I work extensively with our in-house materials and corrosion specialists who understand all the 20 or so different damage mechanisms that often impact EfW plants, and combine in 60-80 failure modes
Can EfW fuels really be improved?
We understand that many maintenance teams who have the responsibility for ensuring plant availability have no choice over fuel purchasing. And that it's commonly accepted fuels like waste wood can't be upgraded. However, over the last few years, we've been researching the benefits of fuel pre-treatment and the benefits can be significant. Screening waste wood before combustion or gasification to remove the fines fraction – the dusty fraction containing the highest ash content, and hence most of the troublesome chemical species – is a straightforward way to improve fuel quality. A wet washing process can remove even more of the fines and take out soluble contaminants also. It's early days and the economics of the costs of pre-treatment, versus reduced plant impacts all have to take into account. We have the capabilities to model such scenarios and early studies have indicated a reduction in generation costs of between 5-10% by utilizing an upgraded fuel.
How is EfW helping coal plants switch to lower carbon fuels?
My career in fuel technology started in the coal industry, so it's fascinating to see stranded coal assets potentially being offered a second life by EfW technologies. We've recently worked with a coal plant in Bulgaria that wants to switch to a lower carbon fuel, and waste-derived fuel pellets were one of the options investigated. There are few reference cases now, but this is something to keep a close eye on.
Fuel technology is enabling plants worldwide to think how they can contribute to the energy transition and repurpose their existing assets, rather than just shutting down. Pelletized waste offers a cost-effective, easy to transport alternative to biomass, with waste-derived fuels earning plants a subsidy, or available at a nominal cost. Waste pellets can also be further upgraded using a heating process called torrefaction which can improve handleability, grindability and storage options. This could minimize the Capex required by the plant to undertake the fuel switch, helping fossil-fuel assets to make the switch away from coal.
What's next for EFW?
The future is exciting, but we know that right now, EfW plants are focused on solving their immediate challenges and reducing downtime. With Uniper and Fortum's breadth and depth of energy plant knowledge, we can help to solve the trickiest of issues. Although most of my daily work is on fuel topics, my background in chemistry can be applied to many other problems EfW plant experience. My desk is currently covered with damaged filter bags and expansion bellows. The plant we're working with wanted to know why they had failed, and what they could do to prevent it happening again. Our root cause analysis proved it was heating damage, causing melting and we provided recommendations for operation changes to avoid it happening again.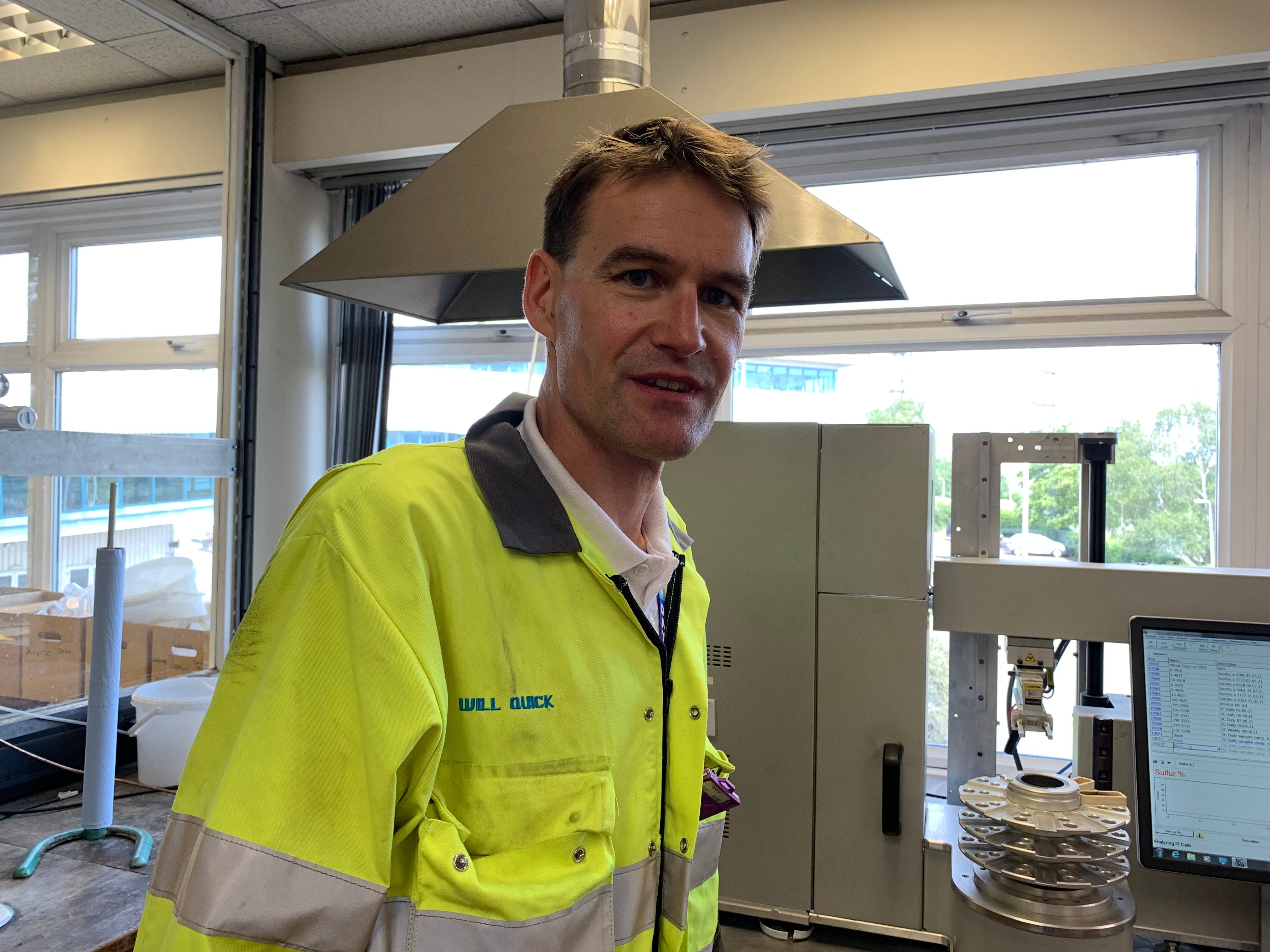 To find out more about my team and how we can help your EfW plant, stop by our stand at RWM or email Will.Quick@uniper.energy
As Technical Head for Fuel Technology at Uniper, Will looks after a team of laboratory specialists and fuel consultants, supporting a portfolio of international energy clients including many waste wood, biomass, and EfW plant owners and operators.
Will is also an active member of the wider technical community. He is Industry Chair of the Fuel & Energy Research Forum, a member of the British Flame Research Committee, a Fellow of the Royal Society of Chemistry, and a Member of the Chartered Institute of Waste Management.