16 Jul 2020
Plastic Free July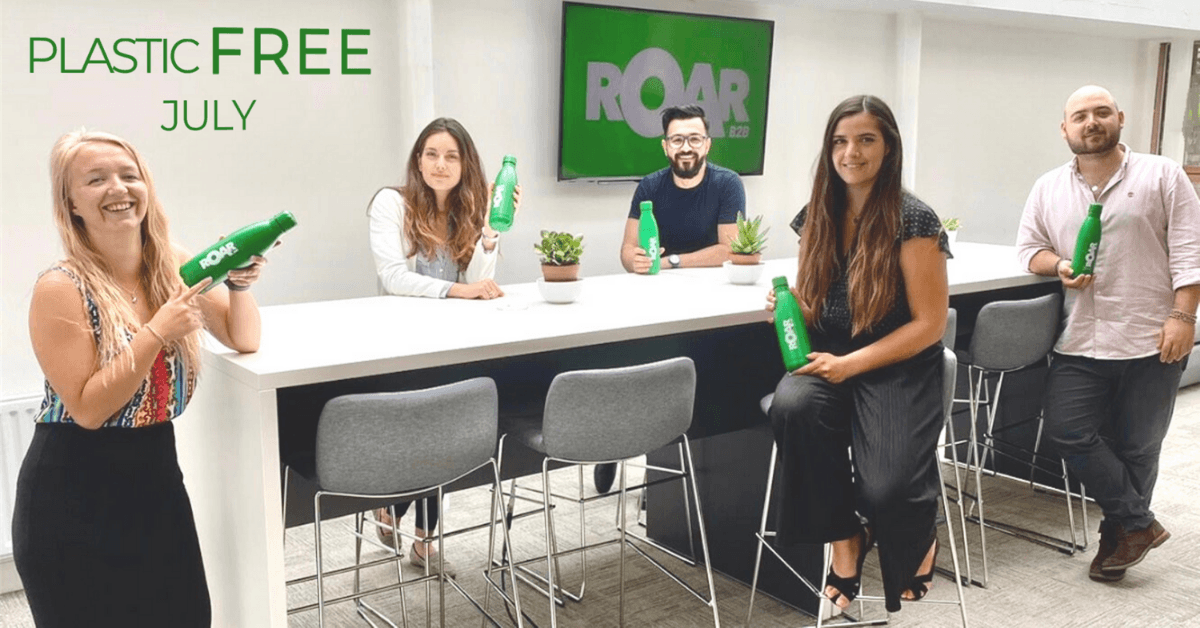 Our over reliance on single-use plastics is negatively impacting the natural world. Fact. Collectively making small lifestyle changes can make a huge difference. Also, fact. What lifestyle changes can we - as those who are responsible for the sustainability of our planet, be making? It's concerning to read if we don't change our ways, by 2050 there could be more plastic, by weight, than fish in the sea. Even more shocking to know that plastic production is set to increase by 40 per cent over the next decade and less than 10% of all plastic ever produced has been recycled. As the UK emerges from the pandemic and the Government comes under criticism from environmental groups following the delay of its single-use plastic ban due to the coronavirus, Defra recently reaffirmed their commitment to the 'global fight' against single-use plastics – see coverage from Circular here
As we look to transform the waste system to move us closer to a more circular economy, local authorities will inevitably be on the frontline. At the Roar B2B Bristol office, we're proud to be from such a forward-thinking community and it's inspiring to see our city taking the lead. Bristol City Council became the first UK council to declare a climate emergency for the city in 2018 and subsequently the first again to declare an ecological emergency earlier this year. The city council also set the goal of making Bristol carbon neutral by 2030 - one of the UK and Europe's most ambitious carbon neutrality targets.
Taking a step towards these targets, Bristol Waste launched the For Cups Sake campaign earlier this year to prevent the thousands of disposable cups thrown away each day in Bristol from going to waste. Unfortunately, due to a common misconception that disposable coffee cups can be recycled with paper and card, nearly three billion paper coffee cups are wasted every year in the UK. In fact, the takeaway cups used by most cafes are lined with a thin plastic coating, meaning they need to be collected and recycled separately. By installing special bins across key commuter routes in the city, Bristol Waste has been able to collect and transport these to a paper mill meaning 95% of waste is converted back into paper. Energy is then derived from the remaining plastic in the production of recycled paper, which creates a 'closed-loop solution'. This is a great step to reduce coffee cup waste and shows how we can aim for the plastic we do use to be processed correctly, but how can we as individuals tackle our larger reliance on all single-use plastics?
It can be difficult for consumers to know where to start, but this is where Plastic Free July comes to our aid. Plastic Free July is a global movement encouraging people to consider their everyday plastic use and reduce their consumption of single-use plastics for the whole month. By making these small lifestyle changes in July we can build new habits and find great alternatives to use in the future. Providing resources and ideas to help us kick the single-use habit, the July 2019 campaign alone saw an estimated 250 million people across the globe take part in the challenge from 177 countries.
Plastic Free July highlights some great ways on their website to help consumers reconsider and challenge their single-use plastic waste including;
Takeaway coffee cups - Bring a reusable coffee cup or dine-in at your local café.

Sanitary items - Alternatives to tampons and pads for a plastic-free period.

Dental care - Plastic-free toothbrushes, toothpaste and more.

Balloons & decorations - Celebrate in style with plastic-free decorations.

Bathroom - Choose to refuse single-use plastic bathroom products

Soap - Swap liquid soap for bar soaps and avoid single-use plastic

Buy less - Avoiding disposable products and packaging has a huge impact.

Bulk food shopping - Avoiding pre-packaged foods by choosing bulk or loose food.
Here at the office, we're committing to reducing our single-use plastic consumption and are working towards using reusable alternatives. Each member of staff now has been given a ROAR B2B branded reusable water bottle which we've been using around Bristol with the Refill Bristol scheme. Refill is a Bristol launched initiative encouraging people to reduce single-use plastic by using refillable water bottles instead of plastic bottles by creating Refill stations across the city. Over 200 businesses across Bristol have signed up as Refill stations, allowing members of the public to fill up for free from their taps and are featured on the Refill interactive map which includes over 400 refill station across the city. What once started in Bristol has spread across the UK and now includes over 20,000 Refill Stations Nationwide. See if Refill covers your area by downloading the Refill App here
What is your local authority doing in your area to help residents and businesses reduce their single-use plastic consumption? We know we can all do more and the best way to do this is by all working together. With the up-and-coming resource and waste strategy promising increased collection consistency, we can continue to share best practices and work towards a more circular economy.
For more information about Plastic Free July head to - www.plasticfreejuly.org