20 Jul 2022
Pellenc ST supports operators in their search for performance

According to the UN Environment Programme (UNEP), plastic production soared from 2 million tonnes in 1950, to 400 million tonnes per year, a figure expected to double by 2040. It has therefore never been more urgent to address the challenge of plastic pollution Beginning of March, representatives from 175 nations endorsed an unprecedented and ambitious resolution at the UN Environment Assembly to end plastic pollution and forge an international legally binding agreement by the end of 2024. This makes it the most important international multilateral environmental deal since the Paris climate accord. This legally binding instrument should reflect diverse alternatives to address the full lifecycle of plastics, and the need for enhanced international collaboration to facilitate access to technology, allowing to.
New regulations to foster the circular economy are just one example that reflects an underlying trend: rising demand for rPET, brand owners' extended producer responsibility (EPR), and citizens' environmental concerns can only pave the way for a boom in plastics recycling.
Today the most advanced technologies prove that it is economically profitable to produce goods from recycled material. If PET bottle recycling is now well established, current technologies can further improve the recycling of PET trays and plastic films. For over 20 years, Pellenc ST has recovered from the fields and the ever-changing needs of its customers.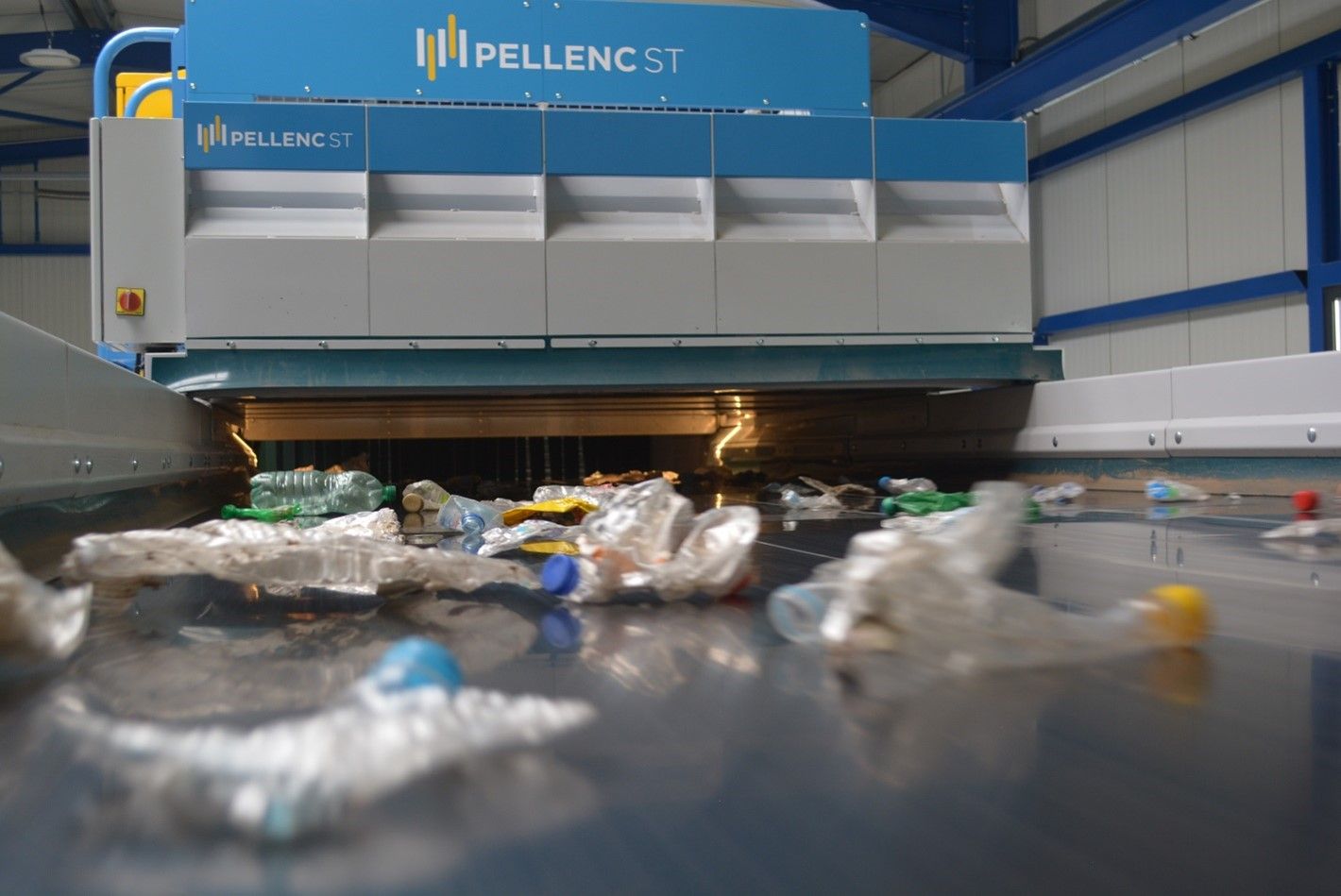 3 MAIN CHALLENGES:
Sorting Quality, Sorting Capacity, and Equipment Scalability
First, recyclers require more accurate sorting. Packaging materials are becoming more and more complex and optical sorters must meet more demanding standards including food-grade quality. The FLOW Detection system was specially designed to address higher-quality sorting. It combines a new spectrometer and focused lighting. This combination enables the recovery of waste with higher purity. This detection improves the handling of labels, sleeves and accurately separates monolayer PET trays from PET bottles. Moreover, the Profile Detection option further improves the purity of target fractions by removing inerts and carbon black contaminants.
High yields are the second concern. We need to massify streams and optimize the performance to ensure business profitability. For instance, with the Top Speed option, operators further increase sorting capacity by 50% while maintaining sorting performance, offering higher flexibility to tackle input stream quality variations.
The last requirement is to provide modular and scalable sorting solutions. With the new Mistral+ CONNECT, Pellenc ST offers Future Proof sorting solutions. Thanks to the Central Nervous System (CNS) software platform, plant operators can integrate upgrades and future technologies like IIoT, Watermarking, or Artificial Intelligence.
Finally, the Mistral+ CONNECT includes a series of sensors connecting the Full Package to the Smart&Share monitoring tool. These new sensors collect additional information to log and analyze equipment incidents, stream composition, distribution on the conveyor belt, and prevent conveyor failures and jams. To ensure smooth operation and efficiency, all Mistral+ CONNECT sorters are delivered with a one-year free-of-charge service for plant operators.
Pellenc ST sorting solutions are the new benchmark for operators aiming to modernize their industrial equipment to meet the new standards used by 4.0 sorting centers.