09 Feb 2021
KEYNOTE SPEAKERS ANNOUNCED FOR RWM VIRTUAL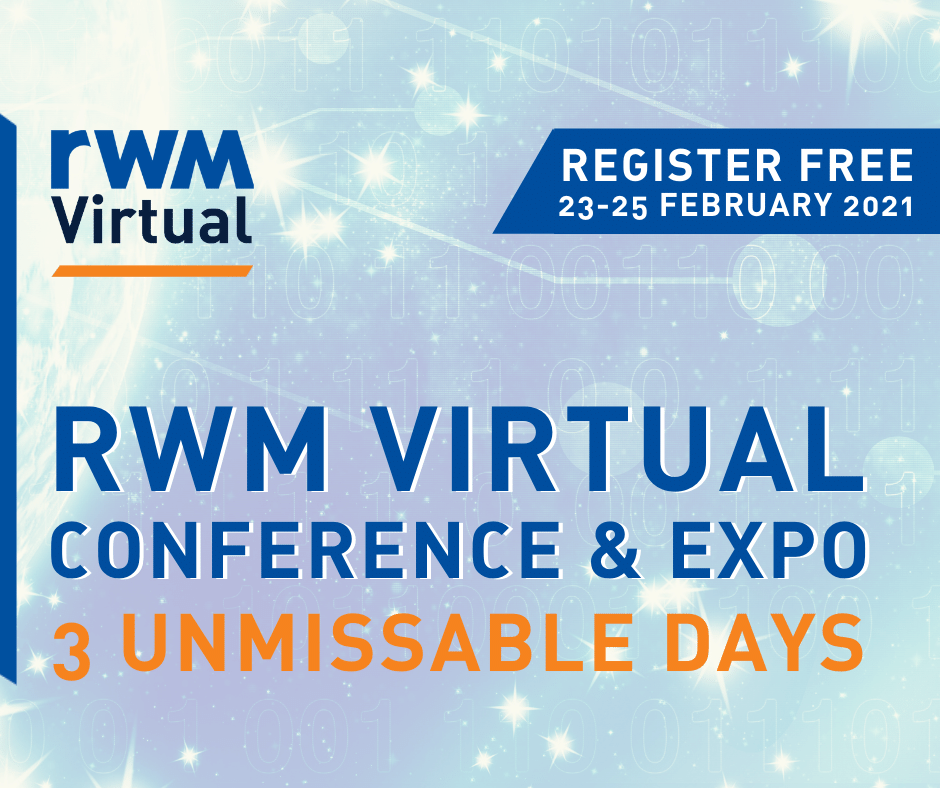 RWM Virtual is set to take place online across 3 days from 23rd to 25th February 2021, and this week we were delighted to announce three of our headline Keynote speakers for our inaugural event.
RWM Virtual welcomes David Warren, Head of Circular Economy Policy Development at the WELSH GOVERNMENT who will be presenting the Opening Keynote 'Making the Circular Economy in Wales A Reality'. With Wales achieving the third highest recycling rate in the World, this informative session will set out a roadmap for the future and their journey to a circular economy.
We are also delighted to announce Dr. Adam Read will be joining us at the event. He is External Affairs Director at SUEZ RECYCLING & RECOVERY UK and Senior Vice-President at CIWM and will be appearing on the second day, 24th February, addressing the topic 'Resource Management: Where Will the Sector be in 2030?'. Adam will talk about the need for green skills, the role of green transition plans, the opportunity for new accreditation and appropriate regulation, whilst reflecting on what materials will be needed by growth sectors over the coming decade.
The team are also pleased to introduce Charles Minors, Head of Strategy & Business Development at FORMULA 1 who will provide a Keynote address on the final day of the event, 25th February, giving valuable insight into 'Formula 1's Race to Net-Zero Carbon by 2030'. A seminar not to be missed – not only for industry professionals and F1 fans but also anyone wanting to learn about how an organisation adapts to challenges and can play their part in decarbonising the planet.
Our Group MD, Bradley Maule-Finch, says, "We are delighted to have such incredible speakers joining our speaker programme for RWM Virtual. I believe the information and insight they will be sharing will resonate widely with the industry and give our audience some vital learnings and real, tangible takeaways. Our programme is expanding daily and we will have more Keynote and speaker announcements being made in the coming days, so keep a look out."
RWM Virtual, which will be live across 3 unmissable days, aims to virtually connect the thousands of visitors who were unable to attend RWM last year, due to its postponement. It hopes to bring together buyers and suppliers, hosting leaders from across the industry and showcasing expertise, products and solutions.
RWM Virtual is in addition to the annual live event, RWM Expo being held on 22-23rd September at NEC, Birmingham. To register for RWM Virtual or to find out more visit our dedicated pages.