17 Mar 2021
Global Recycling Day 2021: #RecyclingHeroes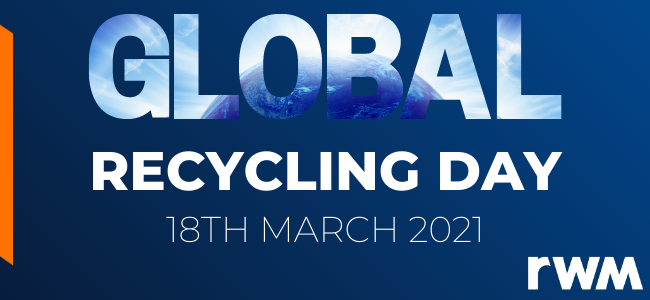 With thousands of awareness days cropping up in all industries, Global Recycling Day often gets lost in the wider community. But for those in the recycling, resources, and circular economy sector, the 18th March 2021 is crucial in drawing even more attention to the importance of recycling and sustainability without greenwashing, scaremongering, and spreading false information about what should and should not be used and recycled.

This year's theme: #RecyclingHeroes
The overarching mission of Global Recycling Day, as set out by the Global Recycling Foundation (GRF), consist of two main initiatives:
1. To tell world leaders that recycling is simply too important not to be a global issue, and that a common, joined up approach to recycling is urgently needed.
2. To ask people across the planet to think resource, not waste, when it comes to the goods around us – until this happens, we simply won't award recycled goods the true value and repurpose they deserve.
Following on from this, Global Recycling Day 2021 also aims to promote awareness of the recycling industry as an essential industry:
"Recycling is a key part of the circular economy, helping to protect our natural resources. Each year the 'Seventh Resource' (recyclables) saves over 700 million tonnes in CO2 emissions and this is projected to increase to 1 billion tonnes by 2030. There is no doubt recycling is on the front line in the war to save the future of our planet and humanity." (globalrecyclingday.com)
#RecyclingHeroes will recognise the people, places and activities that showcase what an important role recycling plays in contributing to an environmentally stable planet and a greener future which will benefit all.
Not only is the circular economy crucial to the sustainability of our planet, but the Coronavirus pandemic has also demonstrated how individuals who work within the industry play a hugely essential role day-to-day. Global Recycling Day are running their #RecyclingHeroes award to recognise just that. Some of last year's winners included:
U-Recycle: A youth-led non-profit organisation working to promote a circular economy in Nigeria through reinforcing a sustainable recycling culture, investing time and resources into educating schools and communities about the value of recycling.
Ecolana: A social impact company focused on inclusive recycling practices in Mexico. On the one hand it is a digital platform with a recycling guide (a map and a waste-materials dictionary) that guides consumers on how and where to recycle, and on the other it helps consumer brands develop recycling programmes.
The Furniture Recycling Group: The TFR Group is helping to tackle the UK's mattress landfill problem, diverting 400,000 mattresses away from landfills each year. The company has recycled more than 1.5m mattresses since launching and is continually investing in research to make the recycling of mattresses more viable and much more efficient.
How can we actually make a difference?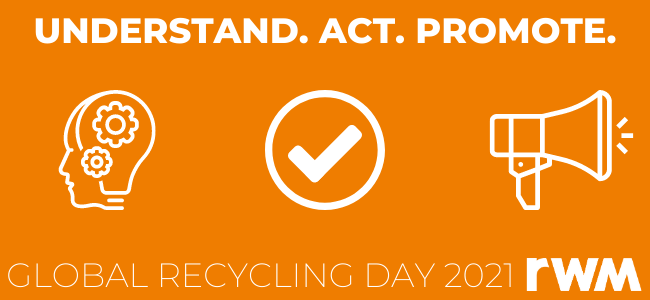 Understand. What is beneficial to the environment, and what could be considered as greenwashing? For example, whether you are an individual or an organisation, think about the choices you are making and whether that is the more sustainable option. Let's take scaremongering in the plastics industry. We all know that some huge organisations are proudly announcing that they want to ban single-use plastics. Are alternatives to plastic items (bags, straws, etc.) that much better for the environment? Banning plastics altogether is not necessarily the best way of reducing your carbon footprint. The life-cycle management of plastics can be problematic, but the re-use of plastic waste is a great way to contribute to the circular economy. Try to really understand what the impacts of your choices are, and make sure you do not give in to scaremongering.
Act. Practice what you preach! If you want to contribute to the circular economy and better your carbon footprint, make those changes now. Think about the bigger picture and try to make changes that you can maintain in the long-run.
Promote. Don't just keep it to yourself – shout about it! Encourage your family, friends, colleagues and followers to do the same. Explain to them how even the smallest changes can make a mountain of difference. Start initiatives, competitions, awards within your company to recognise those that are going the extra mile to better their sustainable lifestyle. For example, check out the every can counts campaign that your organisation can get involved in.
Have your say!