16 Jul 2021
Freegle, the UK's largest peer-to-peer online reuse platform.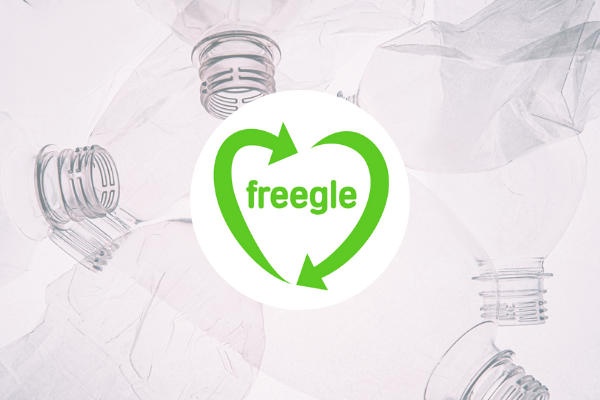 Freegle is the UK's largest peer-to-peer online reuse platform. Some people have things they don't need anymore, other people have things they want; we match them up. It's free to join, free to use and everything on it is free. Freegle helps reduce waste and consumption-based emissions, alleviate poverty and builds resilient communities.
We have 3.4 million members in 450 reuse communities across the UK and using tech, aim to make reuse a simple, barrier-free activity that anyone can participate with aim of improving environmental and social outcomes.
Freegle normalises reuse by making it simple and friendly. It gives items a longer life by passing them to someone local; reduces the demand for buying new; gives people a free, responsible option for getting rid of items and gets things to people who need them.
We are always looking for ways to engage with more organisations that can help us to reach the people who need us most. Three years ago, we started working with local authority waste management teams - their daily interactions with residents are a good conduit of information and so far we've had lots of success, forming partnerships with many councils.

One of our strengths is that we have the technology to measure the impact of our work. We generate a range of membership and item/weight/CO2 data which is freely available. Combined with postcode information we can look at the impact any waste prevention campaigns or interventions have in specific locations. We can also make use of trackable links and QR codes too. By working with councils we can find the best way to jointly have the biggest impact.

Our free resources such as data, social media templates, information and advice about how to maximise reuse are available through our Communications Toolkit for Councils. Our case studies on our partnerships with Essex and Cumbria County Councils can be found there too.
We're really looking forward to presenting about our partnership at RWM in September where local authorities will get a chance to find out about the support and data we offer and the opportunities to work with us.