16 Feb 2021
Electric Vehicles: Changing and Charging the Future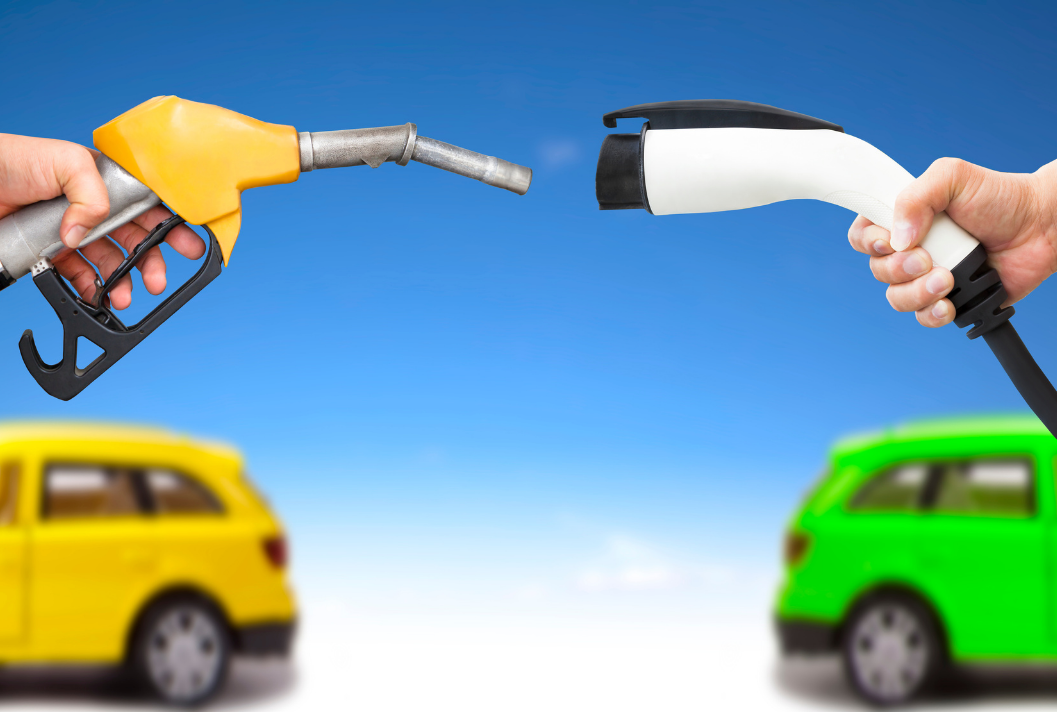 More than 500,000 electric cars were registered in EU countries last year, according to European Automobile Manufacturers' Association (ACEA) data. Meanwhile, the purchase of diesel vehicles fell by 60% in some markets. In total, in 2020 diesel cars held just 28% of the new car market, petrol had 47.5%, while electric and hybrids are growing amazingly in the difficult year of the pandemic.
117% growth in the purchase of electric and hybrid cars
2020 was difficult for the car market in general, but extremely good for electric cars. Thus, 538,000 were registered in the EU, 117% more than in 2019. The largest market was Germany, with 195,000 units, followed by France with 111,000. The Netherlands was third with 71,000, while Norway and the United Kingdom top the list with 76,000 and 108,000 electric cars, respectively.
Many European countries have already taken drastic measures and banned access to diesel cars in several areas of large cities. In these districts, access may be permanently restricted, there may be periods when such cars are prohibited, or they may have access allowed after payment of a fee.
The UK is the first country in the Group of 7 (G7) to establish climate neutrality by law by 2050, which will lead to massive changes in the way the British travel use energy. The UK will ban the sale of new petrol or diesel cars from 2030, five years earlier than originally planned, as part of what's been called the "green revolution" by which the country aims to achieve climate neutrality by 2050.
Combustion engine ban, good but not enough
With rising levels of CO2 in the whole of the UK and Europe, in order to reduce air pollution, petrol and diesel bans alone are not enough as any ban on petrol and diesel vehicles would require the upgrading of public and private fleets to hybrid, electric and hydrogen power.
Also, the number of charging locations needs to be increased and drivers must be encouraged to drive and think differently. At the same time the number of charging locations needs to be increased to meet the higher demand for charging points also the drivers must be encouraged to drive eco-efficient.
Even if it's about driving a diesel, petrol, or an electric car, eco-efficient driving or eco-driving is a driving style that reduces carbon emissions, cuts fuel bills, and lowers accident rates.
Fuel-efficient driving has important environmental benefits as it burns less fuel comparing with more aggressive driving styles which produce more gas emissions, the leading cause of climate change.
Local authorities, urged to boost the number of on-street electric vehicles charge points
Earlier in February, UK Government announced that the On-Street Residential ChargePoint Scheme (ORCS) will continue in 2021 and 2022 enabling residents without private parking to efficiently and easily charge their electric or hybrid vehicle. Using this funding, local authorities will be able to install helpful electric vehicle charging infrastructure for electric and hybrid car owners who rely on on-street parking.
As since its inception in 2017 more that 140 local authority projects used the ORCS scheme which translated in 4,000 charge points across the UK, local authorities are now being asked to take advantage of the £20 million programme to increase the number of on-street electric vehicle charge points across the UK.
80% of EV owners charge their cars at home
In 2019 it became mandatory for all new-build homes to have an EV (Electric Vehicle) charging point installed but all other EV vehicle owners not living in a brand-new house need to buy their own charging solutions. As using a standard socket to charge your car's battery is a slow process, it is almost mandatory to buy a dedicated wall mounted charging point.
Choosing an approved home charging installer from the Government's approved list will allow the installer to apply for the Electric Vehicle Home Charge Scheme (EVHS) grant on your behalf. It is worth up to 75% of the purchase price of a wall charger, with a maximum contribution of £350.
One of these companies are MyEnergi, the Official EV Partner of RWM. They have designed the world's first solar compatible EV charger called Zappi and they are on a mission to change the world through green technology and save their customers' money on energy bills.
For more information about hybrid and electric vehicles and on how to efficiently charge them visit MyEnergi's stand at RWM, the UK's largest Recycling, Resource and Waste Management Event.