15 Feb 2022
Bunzl plc supports two more WasteAid initiatives to prevent plastic pollution in Cameroon and South Africa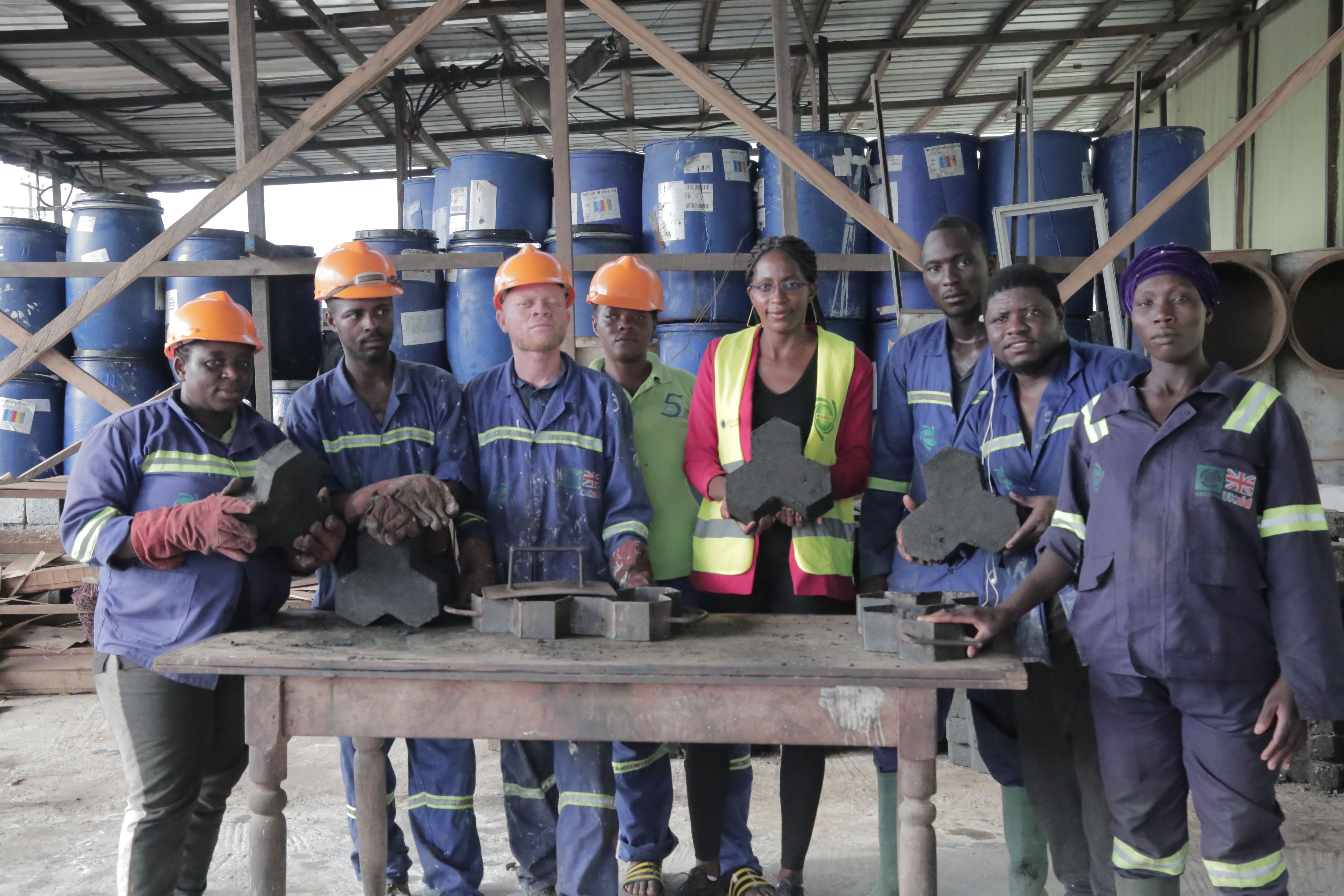 WasteAid is launching two more initiatives to prevent plastic pollution in Cameroon and South Africa, with support from long-term funding partner Bunzl plc.
In Cameroon, the funding will see WasteAid continue to build waste management and plastic recycling capacity in the coastal city of Douala. Building on a previous project also funded by Bunzl plc, and with cooperation from the municipal council, WasteAid will recruit and train 30 unemployed youth to work in the plastic waste value chain, maximising the value recoverable from plastic collected from the city.
WasteAid will also run a multimedia communications campaign to engage citizens in the fight against plastic pollution, raise awareness of the problems caused by litter, and encourage people to separate their plastics for recycling.
In South Africa, WasteAid will be providing technical support and microgrants to waste picker groups in Johannesburg. This follows on from WasteAid's Zero Waste Cities Challenge in 2021, which identified the specific needs of these groups to strengthen and grow their businesses and recover more value from waste materials.
Working with local associations, WasteAid will provide tailored training in business skills for up to 50 waste pickers to enable them to increase their earning potential. The training will be followed by the opportunity to pitch for microgrants to support their activities, for example for the purchase of handcarts or compactors, or rental of a premises for aggregating material.
James Pitcher, Head of Sustainability for Bunzl plc commented: "WasteAid's projects help communities in lower-income countries set up waste collection and recycling services that protect the environment and provide livelihood opportunities. We are delighted to be supporting WasteAid as it continues its work in Cameroon, while giving grassroots initiatives in South Africa the support they need to grow."
Over the last two years, with funding from Bunzl, WasteAid has provided infrastructure, training and employment to support livelihoods in recycling in Indonesia and Cameroon.
WasteAid CEO Ceris Turner-Bailes said: "We are extremely grateful to Bunzl plc for continuing its support for waste collection and recycling initiatives in the communities where WasteAid works. Pollution from poorly managed waste affects all of us, whether through health impacts, marine plastic pollution or climate change. This ongoing partnership means more people can benefit from being part of a circular economy, with all the long-term benefits this brings."
In places with no waste collection service, plastic blocks drains which makes flooding worse for affected communities, and provides breeding grounds for mosquitoes, contributing to the spread of disease. Plastic waste that enters waterways eventually reaches the ocean, impacting marine wildlife and entering food chains. People often burn their waste to avoid the problems of litter, but this releases harmful emissions and contributes to climate change.
WasteAid is committed to supporting communities in setting up and maintaining waste collection and recycling programmes that can provide jobs, while keeping the environment free from litter. Waste management offers an affordable way for lower-income communities to improve livelihoods, and for countries to deliver the United Nations Sustainable Development Goals and their Nationally Determined Contributions for climate emissions abatement.