01 Sep 2022
Bucher Municipal to exhibit at RWM & Letsrecycle Live - Stand R-J100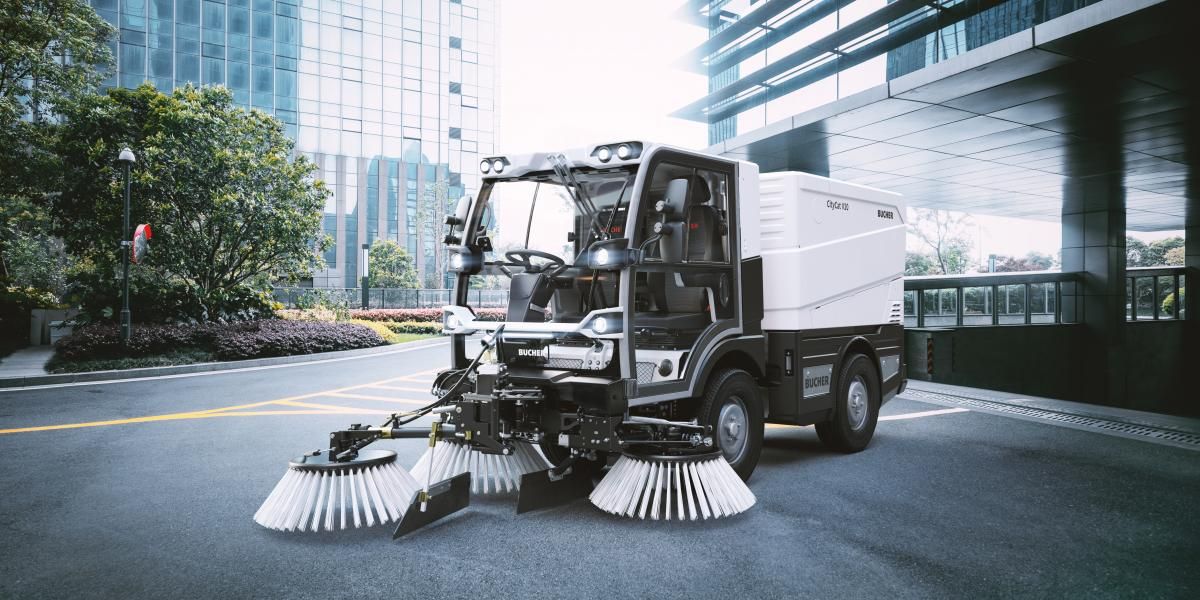 Bucher Municipal produce only the highest quality machines across the road sweeping, sewer cleaning and winter maintenance industries. As the nation looks towards a greener future, Bucher Municipal are pleased to offer electric vehicle alternatives across all their divisions, lessening operational costs and significantly reducing emissions. Their environmental solutions decrease fuel consumption, improve air quality and save millions of litres of fresh water annually.
At the RWM show this year they will be showcasing their incredible electric sweeper range. Check them out on stand R-J100.
The compact CityCat V20e is the Swiss Army Knife of compact road sweepers. With applications spanning multiple seasons, this compact can be configured as a sweeper or spreader. Additional attachments such as snow ploughs, scrub decks and third brush arms can be used to make this the most versatile sweeper you will own – all from a 100% electric body. You will also see their mid-sized compact CityCat VR50e and the powerful MaxPowa V65e truck mounted sweeper.
These incredible units keep up with the best of truck mounted and compact sweepers on power and performance, with zero tailpipe emissions and reduced operating noise.
Technology is shaping the way the world operates and our industry is no exception. Bucher Municipal are releasing their revolutionary new data and insights platform, Bucher Connect. It changes the way you operate, saving time, money and unnecessary stress. Problems can be remotely diagnosed and quickly fixed. With six strategically placed service centres and more than fifty factory trained engineers at your disposal, they have got you covered if anything goes wrong.
Bucher Municipal strive to develop intelligent solutions that enable you to meet current demands and stay ahead of future change, leading the way towards smarter technologies and alternative energy sources.
Contact: Ryan Ferguson, UK Sales Manager
Email: Info.uk@buchermunicipal.com
Tel: 07771 766 799
Web: buchermunicipal.com