22 Jan 2021
Big Energy Saving Week 2021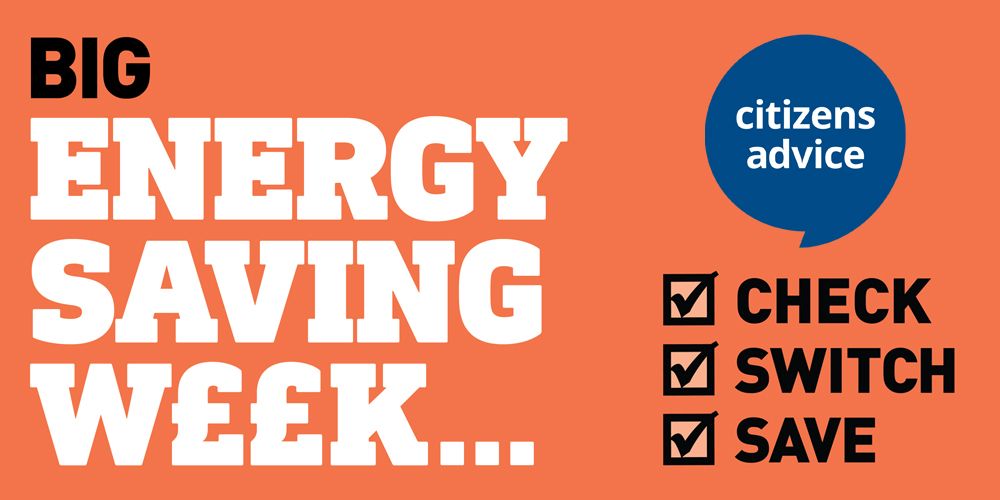 Citizens Advice, the Energy Saving Trust and the Department of Business, Energy and Industrial Strategy have partnered together in this national campaign to help people cut down on fuel bills and receive the financial support and advice they are entitled to. The week focuses on raising public awareness of how to switch energy suppliers or tariffs to get the best deal, access discounts and make homes energy efficient.
Efficiency is Key
With a lot of the country having to work from home at the moment, we wanted to share some useful tips we have found on how we can become a bit more energy efficient whilst still keeping warm!
Thermostats
Did you know, by turning your thermostat down just 1 degree could save you as much as £60 per year?! Having the heating on for lower and longer could be a more energy efficient way to keep your home office warm.
Kitchen
Cooking in bulk can mean that you get more out of your oven heat, and why not leave the oven door open after you have finished to warm up the room?
Washing
Washing your clothes at 30 degrees instead of 40 really will save you money. This is because most of a washing machine's energy output is used in heating the water. A cooler setting means less energy, but still a great wash.
Office
If you use a laptop whilst working from home, try and use the battery as much as you can rather than leaving it plugged in 24/7. This not only increases energy efficiency, but also decreases the risk of your charger overheating.
Although Big Energy Saving Week is promoting tips to help you save money by being more efficient, we must also remember the effect on the environment that these small changes can have. Working from home, especially in the winter, means we inevitably will be using more energy in our households. From switching off lightbulbs to putting on an extra layer, let's make sure we are doing everything we can to help the planet whilst we can!
Most of us will already know these tips and tricks for an energy efficient household, but often we find ourselves cutting corners to save time in the short term. Big Energy Saving Week is taking place to help us think about all the small things we could do that can make a huge difference to our energy efficiency.
Top tips!
Did you know you can claim up to £6 a week in tax relief from working from home? gov.uk/tax-relief-for-employees/working-at-home
Not only this, but make sure you check out the Citizens Advice price comparison tool to compare prices from different energy suppliers: energycompare.citizensadvice.org.uk/