01 Oct 2020
Ban on plastic straws and cotton buds comes into force today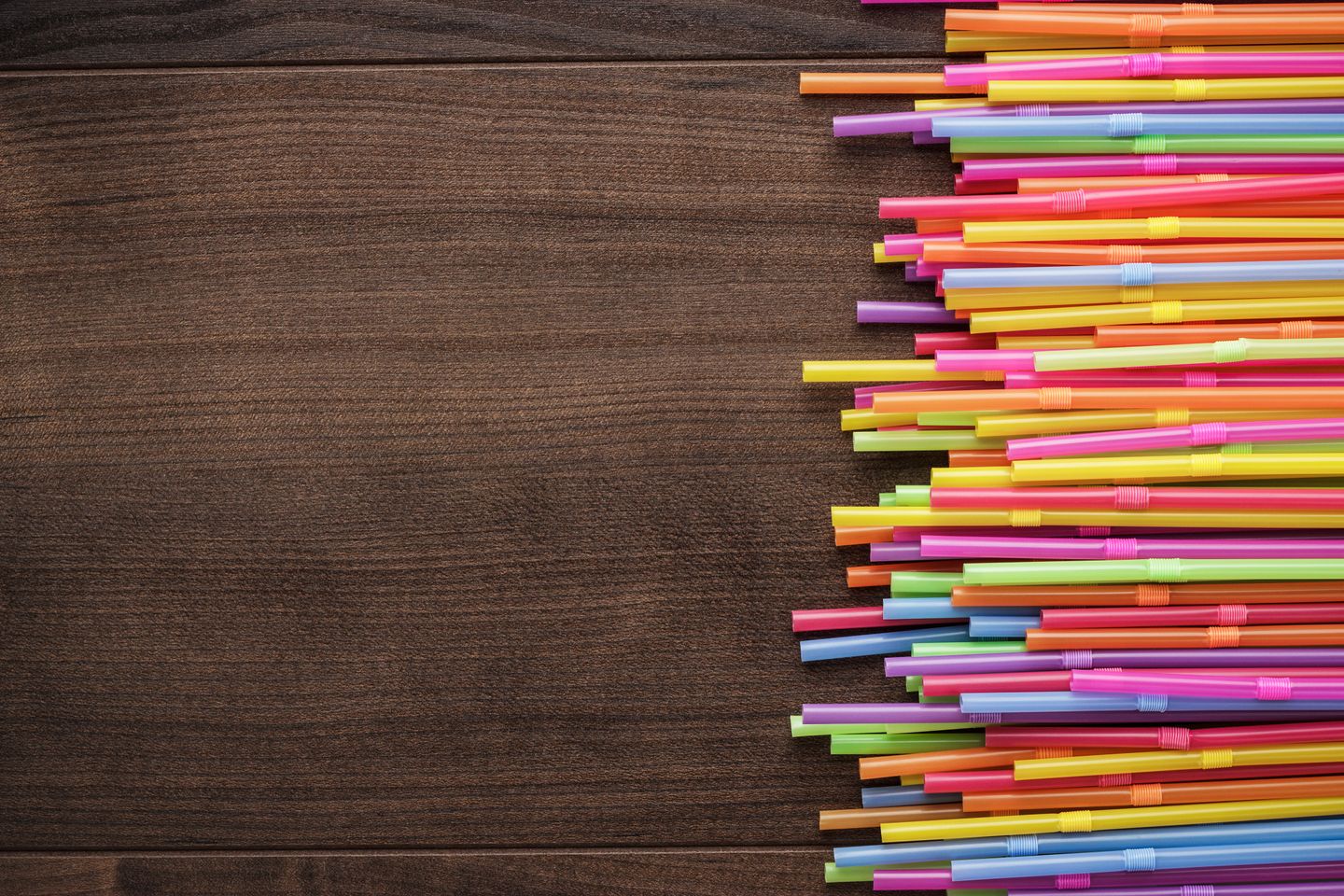 The long-awaited and delayed ban on single-use plastic straws, stirrers and cotton buds comes in to force today (1st October) for England.
Originally planned to start in April however delayed due to the coronavirus pandemic, the ban makes it illegal to sell or supply any of these items, although there are exemptions in place for people with disabilities and medical conditions.
Defra estimates people in England use 4.7 billion plastic straws, 316 million plastic stirrers and 1.8 billion plastic-stemmed cotton buds every year.
All these throw away items contribute to an estimated 4.8 to 12.7 million tonnes of plastic entering the ocean globally every year. This plastic waste has produced many devastating and upsetting scenes of marine wildlife being injured or killed.
In response to this, the government has committed to launching a £500 million Blue Planet Fund to protect the ocean from plastic pollution, warming sea temperatures and overfishing.
Environment Secretary George Eustice said:
"Single-use plastics cause real devastation to the environment and this government is firmly committed to tackling this issue head-on.
We are already a world-leader in this global effort. Our 5p charge on single-use plastic bags has successfully cut sales by 95% in the main supermarkets, we have banned microbeads and we are building plans for a deposit return scheme to drive up the recycling of single-use drinks containers.
The ban on straws, stirrers and cotton buds is just the next step in our battle against plastic pollution and our pledge to protect our ocean and the environment for future generations."
Dr Laura Foster, Head of Clean Seas at the Marine Conservation Society, said:
"It's fantastic news that the ban on plastic cotton bud sticks, stirrers and straws is now in place. The results of our annual Great British Beach Clean have shown a decrease in cotton bud sticks littering British beaches.
In 2017 we found an average of 31 cotton bud sticks per 100 metres of beach, and in 2019 we found just eight on beaches in England. This reflects that many companies have already made the switch away from plastic, in cotton buds and other items, something we need to see more companies doing.
Only with ambitious policy and forward-thinking brands and companies, can we truly stop the plastic tide."
Other campaigners have welcomed the move but warn more needs to be done to stem the flow of plastics flowing into the environment.
Friends of the Earth plastic campaigner, Siôn Elis Williams, said:
"The ban on plastic straws, stirrers and cotton buds is welcome news, but these items are just a fraction of the plastic rubbish that pours into the environment and threatens our wildlife.
The government must get tougher on plastic by including legally binding targets to stem the flow of all sources of plastic pollution in its Environment Bill, which is currently passing through Parliament.
Ministers must also do more to challenge the throwaway culture by forcing a shift away from all single-use and throw-away materials in favour of reusable alternatives.
It's time to put the planet first and end our wasteful, throwaway culture."
Whilst a major step in the Government's fight against single-use plastic, as highlighted by Siôn Elis Williams there is still much more to be done. We watch closely to see forthcoming developments, which will include the extension of the single-use plastic bag charge, the introduction of deposit return schemes, and introducing a tax on plastics.
Bradley Maule-ffinch, Group Managing Director of Roar B2B commented:
"This is an important step for our nation to help reduce the impact of single-use plastics on the environment. As organisers of RWM we look forward to bringing the sector together and promoting such positive change through our digital and in person events."