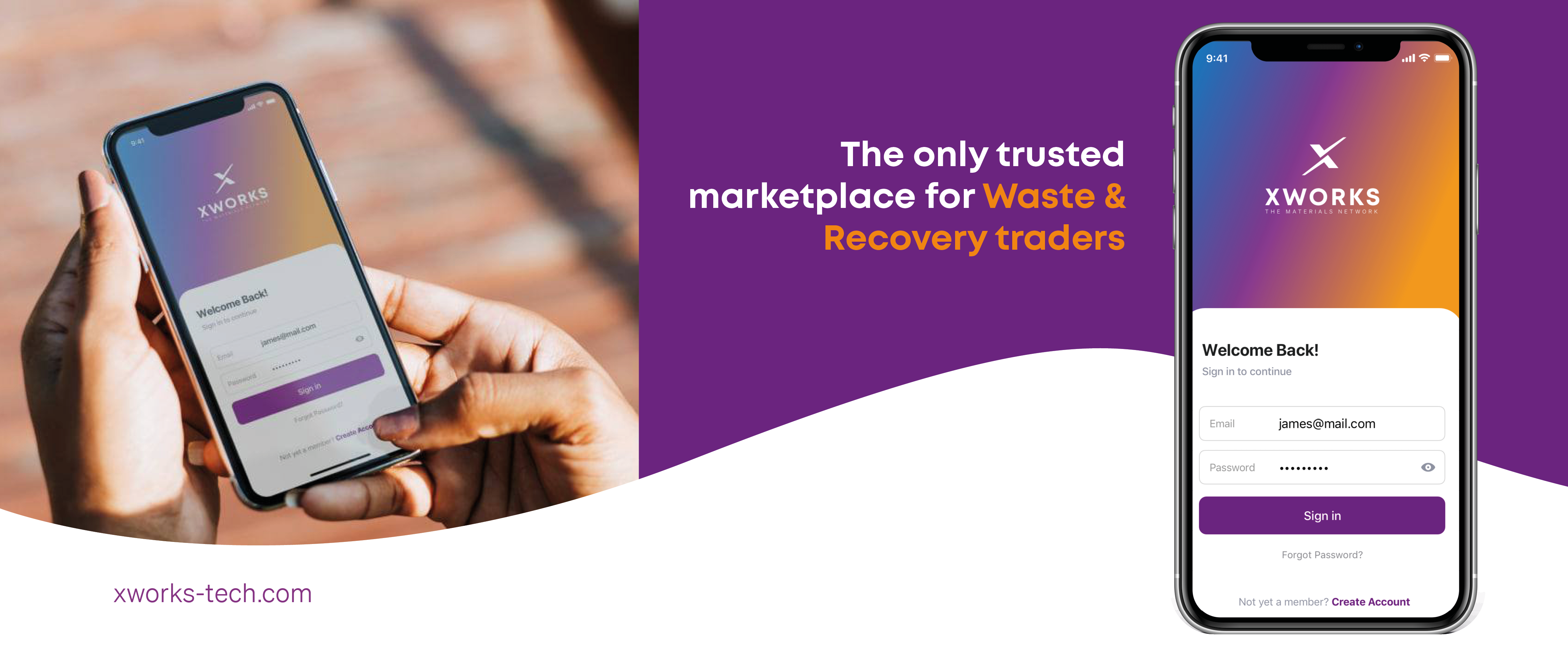 Xworks Tech is a technology company building software that enables the seamless global trade of waste and recovery materials, and goods and services. Xworks is facilitating secure and trustful value chains between the market players by means of cloud and mobile technologies.
We are using technology to drive innovation to divert many more tonnes from landfill and illegal dumping while improving recycling targets and encouraging Sustainability and Circular Economy Agendas.
Xworks is a B2B AI-powered social marketplace that authenticates every user who onboards the network to protect the ecosystem's users against fraud. The AI infrastructure integrated onto the platform will simplify and shorten the lengthy, often confusing navigation of legislation codes governing the use or movement of waste and recovered commodities.