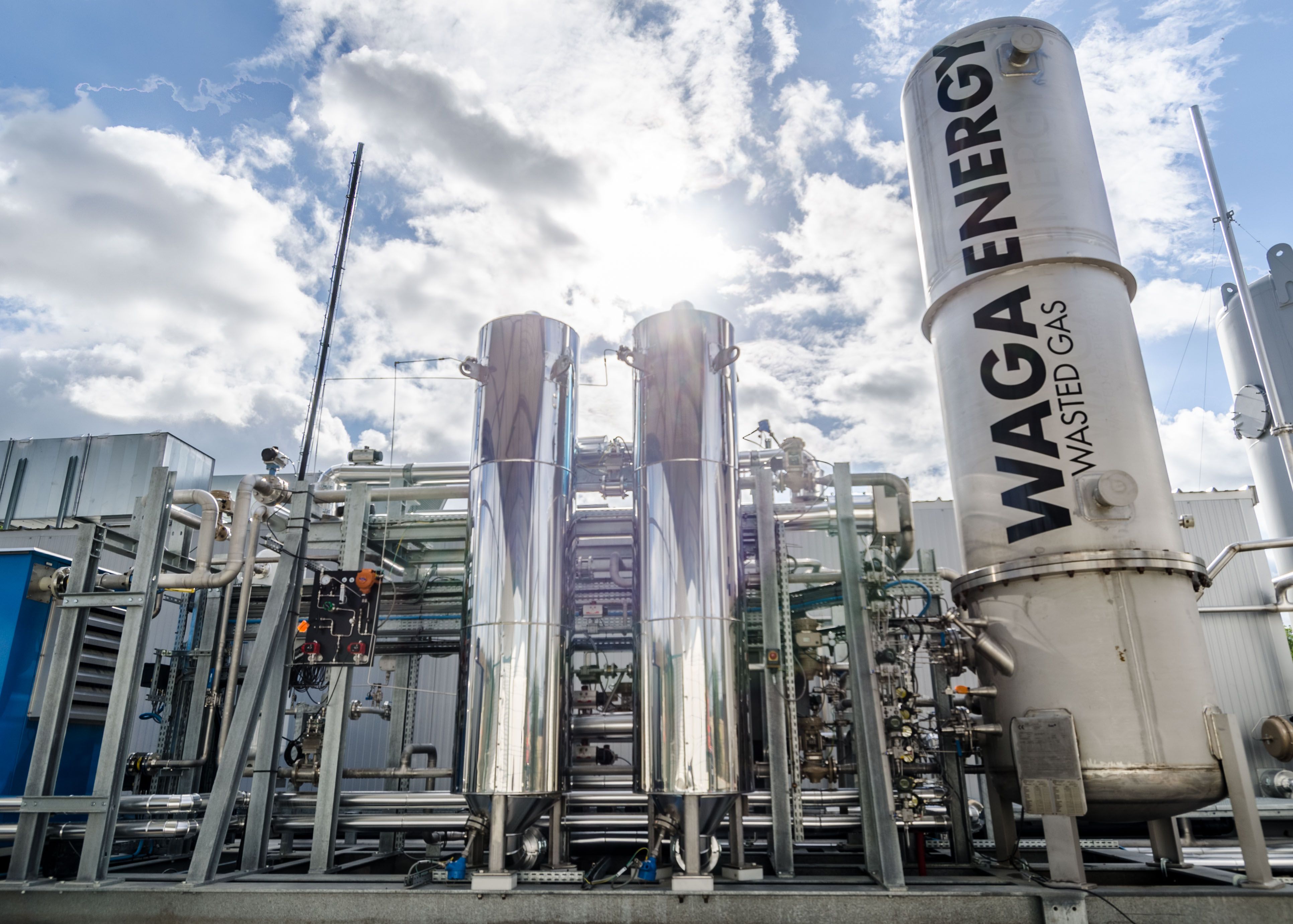 Waga Energy has developed a breakthrough technology to recover landfill gas into biomethane, also called Renewable Natural Gas (RNG).
The WAGABOX® landfill gas upgrading units deliver high-quality biomethane, regardless of the quality of the raw landfill gas. The biomethane produced by the WAGABOX® can be injected directly into the gas grid or used as fuel for vehicles.
Waga Energy builds, owns, operates, and maintains a portfolio of operational WAGABOX® units under long-term contracts with landfill owners, and biomethane sales revenue is shared.