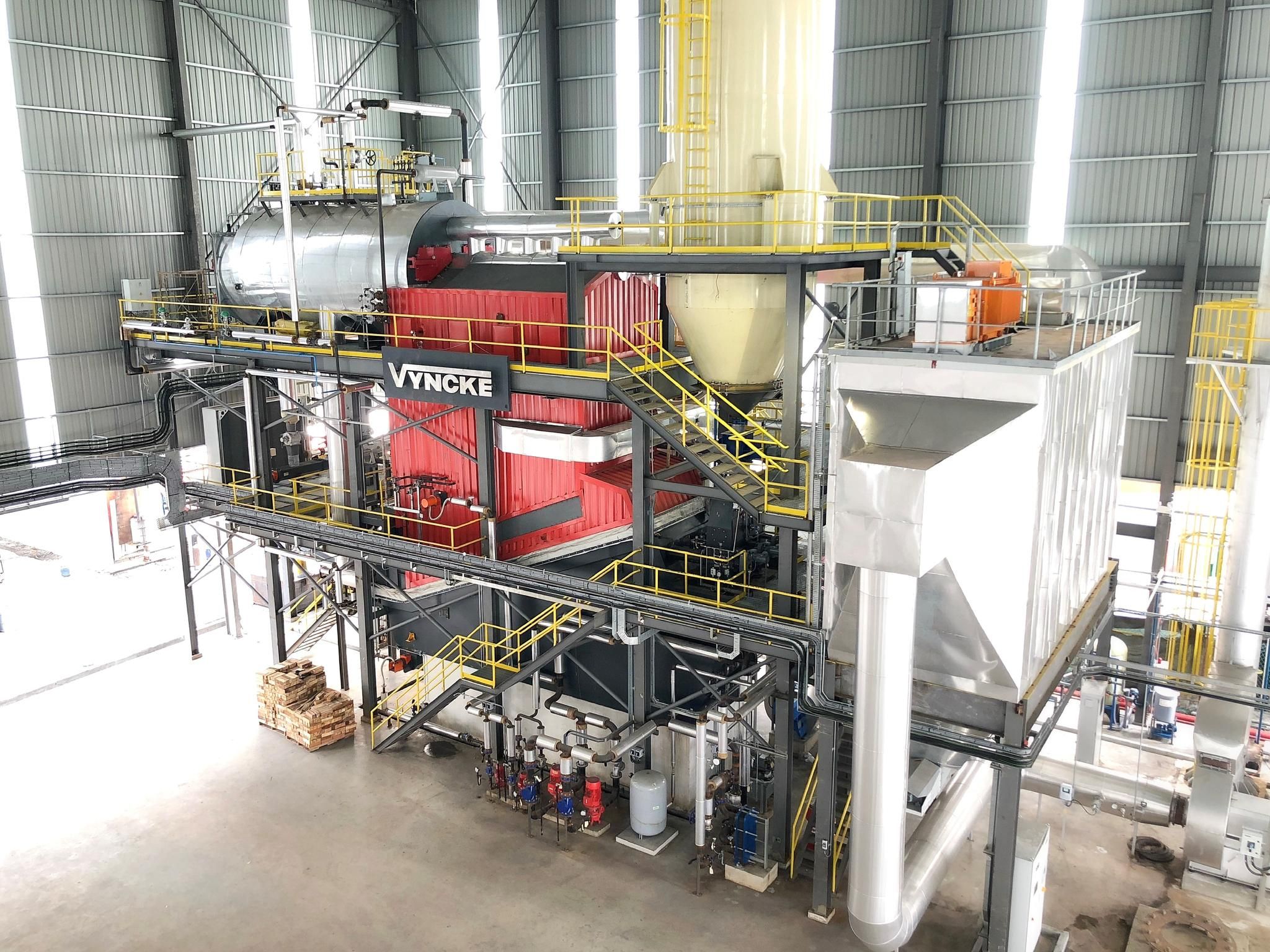 With over 100 years of experience and craftsmanship in the field of combustion technology, Flanders-based family business, VYNCKE designs and builds industrial energy plants that convert biomass waste and sorted industrial waste into green & clean energy. This energy can be in the form of thermal energy (steam, hot water, thermal oil, hot gas from 1 – 100 MWth) or electrical power (0.5 – 15 MWe), or a combination of these energy mediums.
VYNCKE's business caters to the agri-food industry, the wood industry and all other industries that choose to make use of biomass and solid recovered fuels instead of fossil fuels. Currently run by the fourth generation of the family, the company has over 350 enthusiastic Vynckeneers spread across the globe with settlements in Flanders, Brazil, Germany, Czech Republic, Spain, China, Thailand and Malaysia.
VYNCKE delivers energy solutions that are completely tailor-made and provides sustainable energy alternatives to customers in every part of the world!