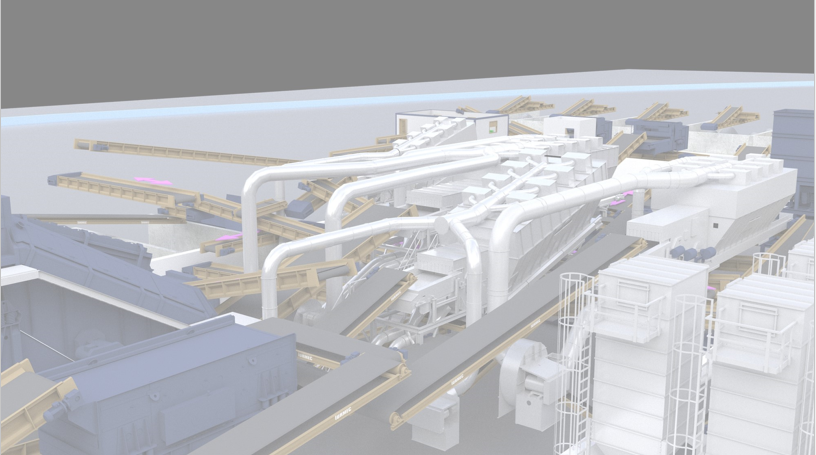 Turmec is a leader in the design and manufacture of market-leading facilities for customers in the recycling industry, offering design consultancy as an integrated part of its services.
Our work process, will step by step bring the overall plan to life – building a plant, or the new elements of a plant, in 2D and 3D packages that will define and design your solution down to the last detail.
Our design is an iterative process and will always refer back to the parameters and goals laid down in the planning stages. We design for results and efficiency as we know what works for each project, and we bring it to bear on your design.
A world without landfill! Turmec is determined to lead the way by increasing diversion from landfill. By executing this vision through all levels of our organisation, we are recognised as the market leader in recycling solutions in the world.