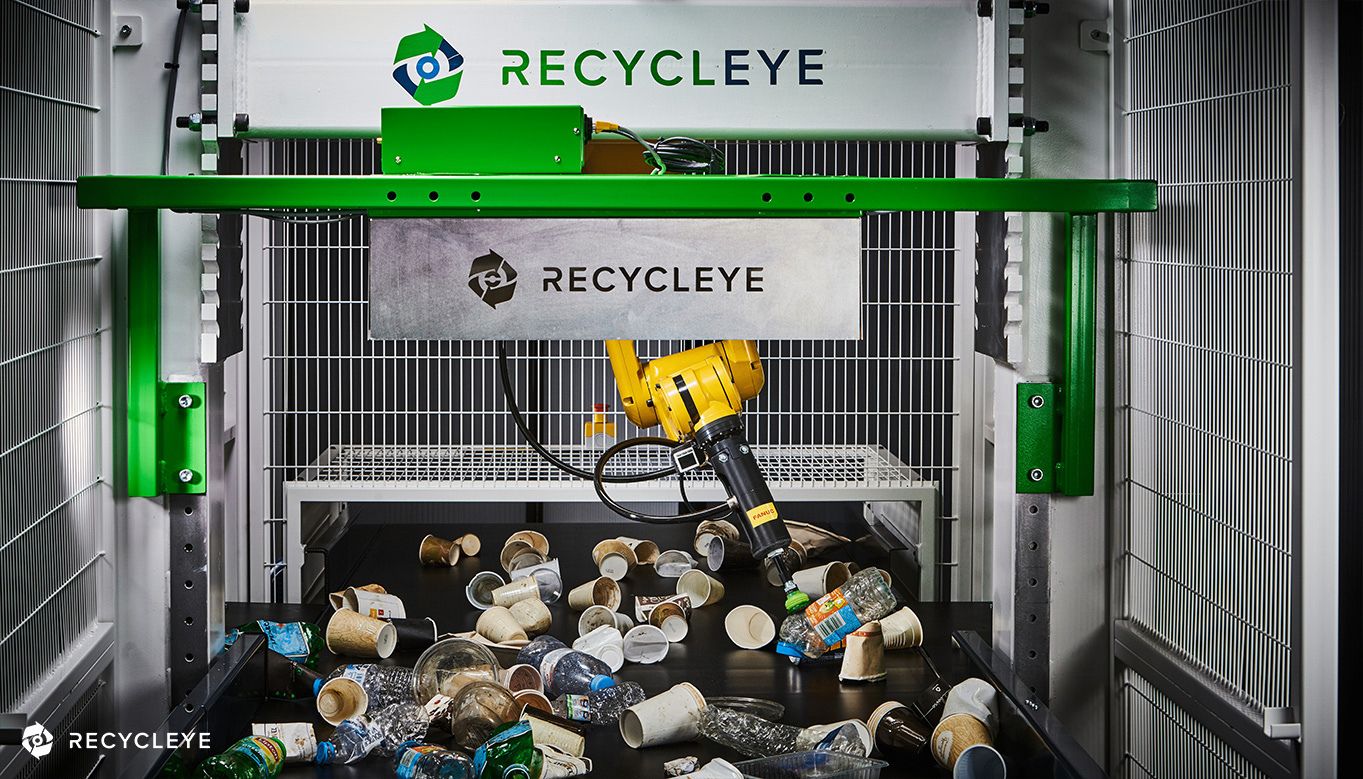 Recycleye is a growing technology company using advanced machine learning, computer vision and robotics to bring transparency, traceability and efficiency to the global waste management industry.
Recycleye Vision uses leading-edge AI computer vision to scan and identify co-mingled waste materials in a MRF. It can be used alone or with Recycleye Robotics to pick and sort identified waste. Classifying each item over 100 times, Recycleye Vision is as accurate as a human eye and identifies materials to provide real-time composition data across 28 material classes for 100% traceability and transparency, including differentiation between colours and shapes, food and non-food grades, and packaging and non-packaging materials. Fully integrated with SCADA systems.
Recycleye Robotics performs the physical tasks of picking and placing waste materials in a MRF. Capable of successfully delivering up to 33,000 picks from co-mingled DMR per 10-hour shift, this is the automation solution for any MRF manager looking to increase efficiency and reduce Opex. Jointly developed and supported by leading global robotics manufacturer Fanuc, Recycleye Robotics is designed for handling dry mixed recyclables, with modularity in mind.
Get in touch with us today:
+44 20 3695 5035
www.recycleye.com