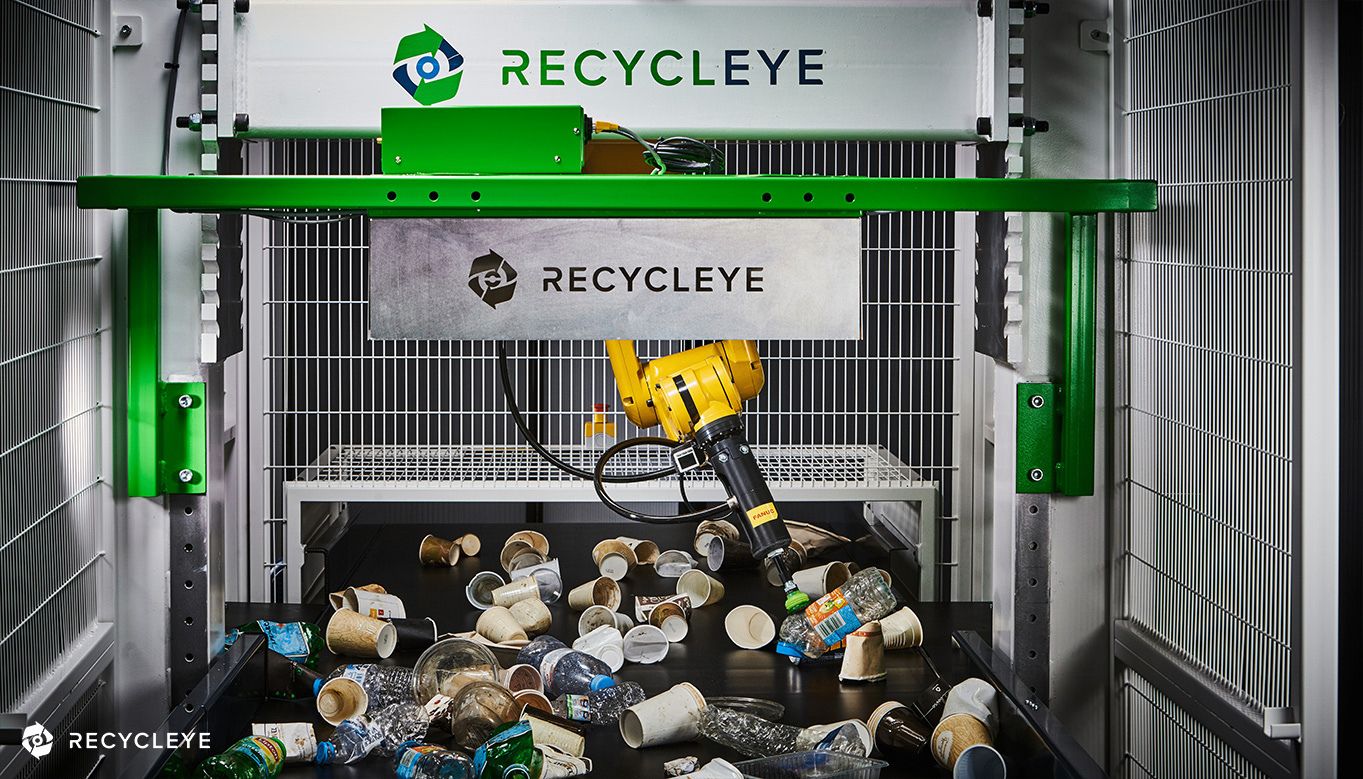 Recycleye is accelerating the world's transition towards a circular economy by enabling smarter characterisation, ubiquitous tracking and automated waste sorting: optimising the outdated recycling industry and diverting millions of tonnes of waste from landfill.
Recycleye's Vision System - developed in partnership with Microsoft, Imperial College London and TUDelft - achieves >90% accuracies on co-mingled waste streams, and can operate on conveyors up to >4.5m/s (processing >30 frames per second). Recycleye's dataset, WasteNet, is now the world's largest visual database of labelled waste items, with 2,453,284 images across 28 material classes and a cutting-edge synthetic data generation pipeline.
Our robotic picking system - the combination of Recycleye-Vision with low-cost robotics - was developed in partnership with the Manufacturing Technology Centre (UK) and the world's second largest robotics manufacturer (FANUC). The system performs the physical tasks of identifying, picking and placing material, at a rate of 55 successful picks per minute. The novel solution automates current manual operations and enables facilities to double their total throughput. FANUC's team of expert automation engineers designed Recycleye Robotics to weigh 75 percent less than any existing robotic waste picker currently in the market, and the plug-and-play installation eliminates traditional expensive retrofit costs.