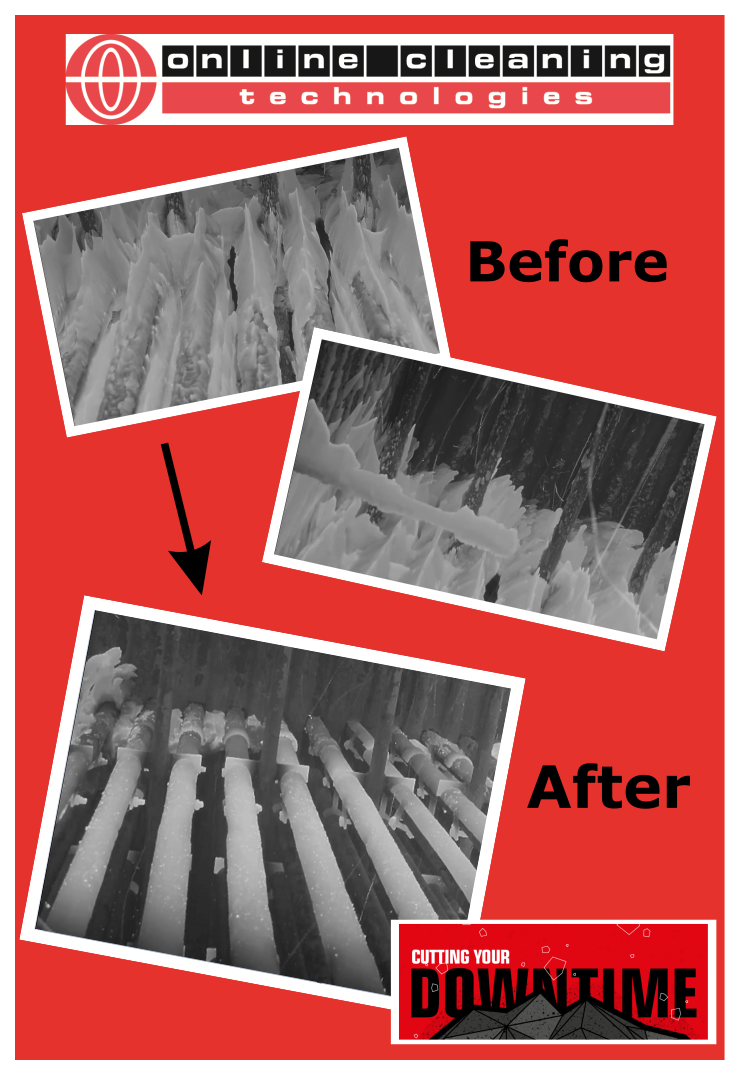 Online Cleaning Technologies UK Limited is the UK and Europe's recognised market leader in the use of controlled detonative shockwave technology.
With our patented, proven methods and our deep understanding of the inner-workings of various types of power stations and industrial facilities, the services we offer are truly unrivalled.
We are constantly striving to improve our technology and engineering solutions which eliminate risks to improve safety and efficiency. With inspiration for our new technologies coming from areas such as the military and the world of motor sport, our creative thinking knows no bounds.
This is where we truly add value and it is what sets us apart from the competition.
Benefits of Detonative Cleaning
• Increased availability of the installation.
• Savings on maintenance through shorter stop / lead times.
• Can be applied online or offline.
• It is not necessary to access the boiler.
• No side effects such as additional waste.
• Completely dry method.
• Can be applied safely on various surfaces.
• High level of safety and control.
• Consistent and reliable cleaning result in all types of boilers.
• Reduced emission.
• The offline cleaning method allows simultaneous performance of other cleaning activities.
• Entering into performance contracts.
• The 'One Stop Shopping' concept guarantees a complete delivery and supervision of your boiler cleaning activities.
History
Although Online Cleaning Technologies UK was founded in 2009 our history in industrial cleaning, through our European partners, stretches back to the 1950s.
We began using detonative technology using traditional methods in the 1990s but recognised the limitations of this, and so in 2002 developed our Patented Linear Cleaning Method, which is one of our best-selling services to date.
Our heat-resistant camera is like no other in the industry, able to withstand temperatures of up to 1500°C while shooting HD real-time video imagery.
Our latest technology, ShockPower, and the way in which we propose to deliver this solution, is yet another example of our commitment to market-beating innovation.
Address
Online Cleaning UK Ltd
Unit A4 Mountbatten Business Park
Jackson Close
Portsmouth
Hampshire
PO6 1US
United Kingdom