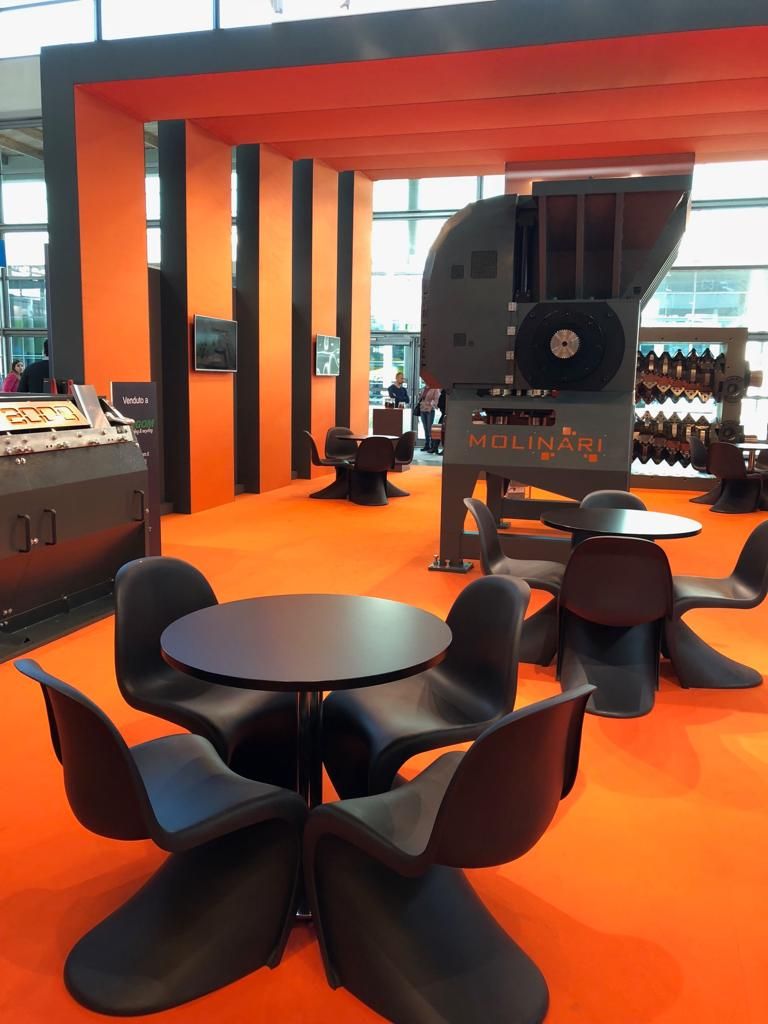 Visitors will have the chance to get in touch with one of the main ambassadors of "Made in Italy" in the production of recycling machineries. This company has moved from being a small operation in the Lombardy mechanical engineering industry to being a leading supplier of environmental technologies for recycling and processing waste materials.
Molinari provides a complete range of shredders and granulators, able to face any challenge of shredding. These machines have been designed to treat various types of waste, especially rubber, plastics, industrial and urban waste, end life tyres, wood, latex, aluminium and polyurethane.
Molinari is one of the leading suppliers of shredding technologies and of conveying systems. Its team provides customers with top-quality facilities for processing a wide variety of materials to obtain a homogeneous result that is free from contamination.