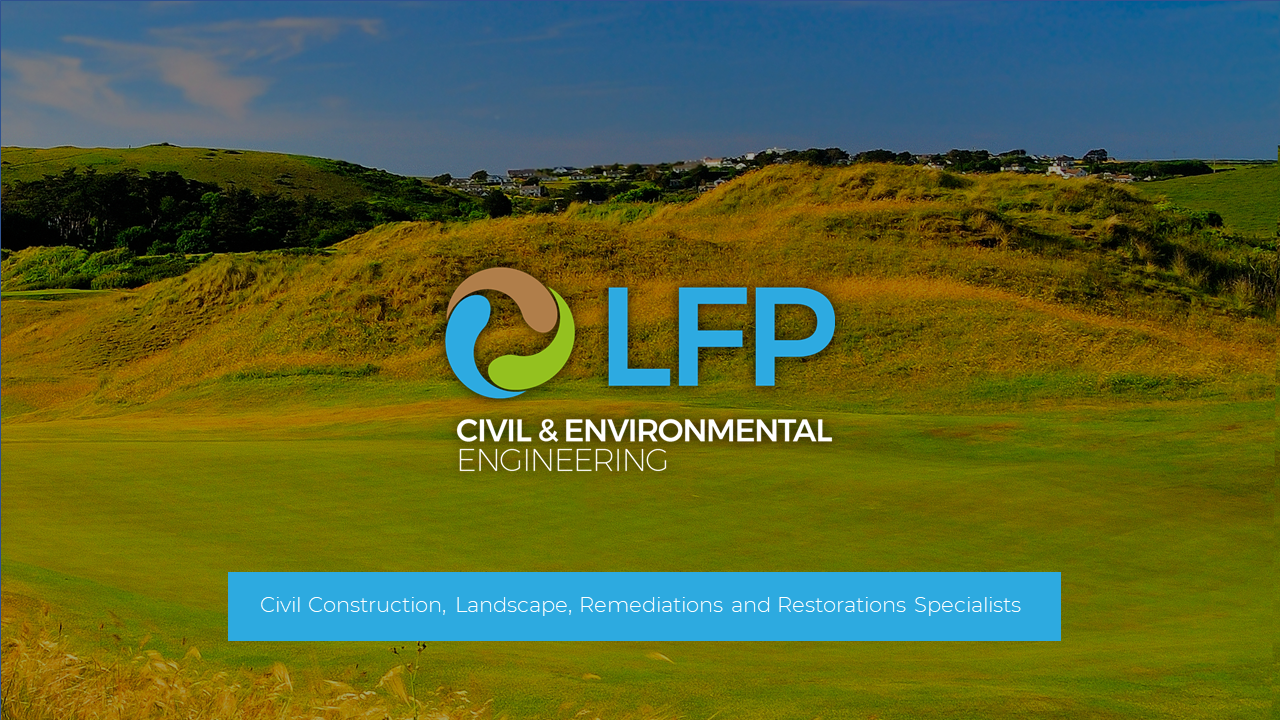 LFP are specialists in civil environmentals, landscaping, landfill & brownfield sites, renewable energy solutions and special civil engineering projects:
Civil Environmentals & Landscaping - Working with clients to minimise costs or potentially provide revenues by recycling inert soils for landscaping projects and provide innovative options for the generation of renewable power or other sustainable purposes.
Devoted to the reclamation of and maximum recycling of materials and reduction in fossil fuels.
Landfill & Brownfield Sites
Restoring of landfill and brownfield sites for public or commercial use.
Construction of cells, leachate treatment plants and systems, gas extraction systems and capping of landfill sites.
Remediation of odour control issues on existing and closed landfill sites.
Undertaking monitoring, maintenance and repair contracts for leading waste organisations.
Special Projects
Providing a diverse range civil engineering solutions to clients. LFP are proud to have successfully delivered large scale drainage projects, construction of roads. Large scale concrete pads/works, telemetry/automated pumping systems and chemical contaminated capping works.
As an independent contractor can work with any client or provide sub-contract work for other civile engineering companies.
Address
Unit 1, Limbrick Building
Crosse Hall Street
Chorley
Lancashire
PR6 0UH
United Kingdom