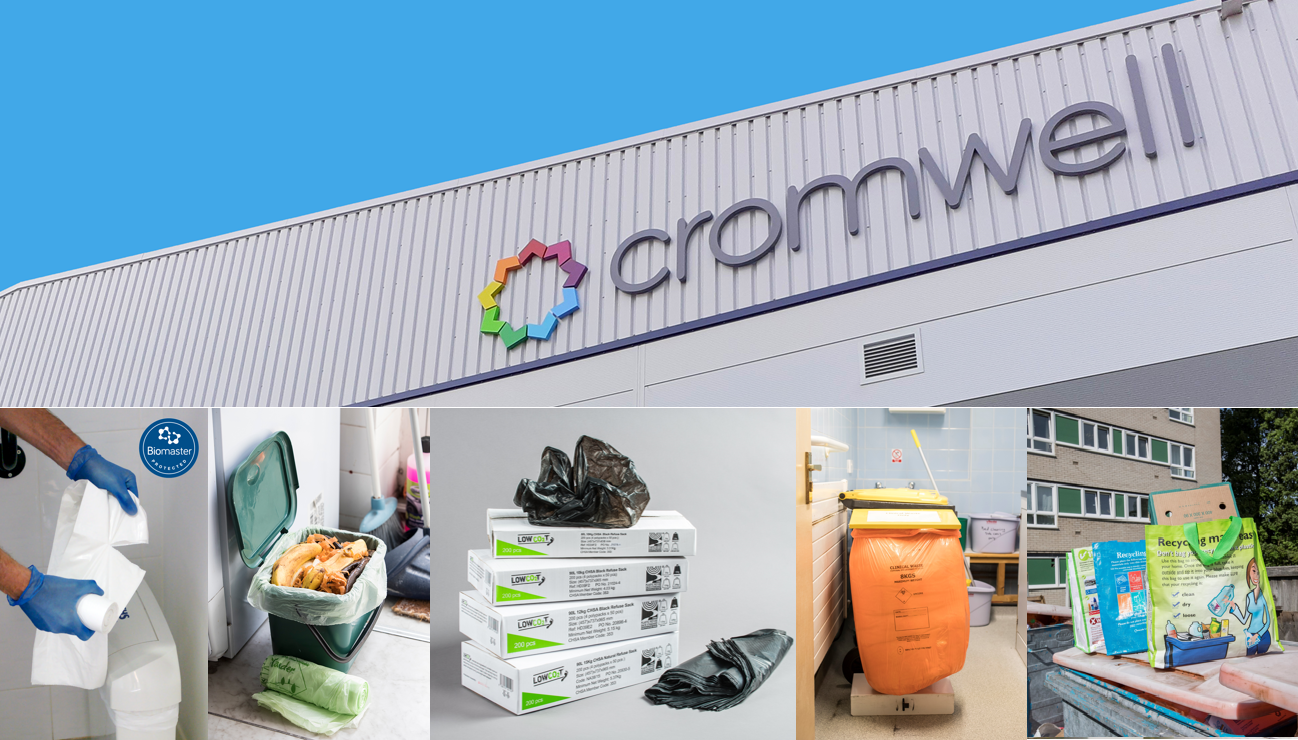 We are proud to be an independent, family-run business, committed to supply products for the capture and containment of waste and recyclables. It is our mission to be the most resourceful company in plastics, supplying products that help make the world cleaner, greener, and more economical.
We have an extensive portfolio, from waste and recycling sacks to bin liners, compactor sacks, clinical waste sacks, and compostable liners. That's in addition to food-grade bags, kerb-side recycling bags, woven sacks, disposable PPE, film, sheeting and tubing. If you still can't find what you need, we also offer a bespoke made-to-order service!
Our LowCO²t™ products are engineered to provide maximum performance using minimal resources. This not only helps to reduce the volume of plastic used, it also helps by cutting carbon emissions during production and transportation.
Cromwell Polythene are also the sole distributor for compostable bags made from Ecopond® biodegradable resin among the janitorial industry, local authorities and the waste management sector in the UK.
We are founding members of the Cleaning & Hygiene Suppliers Association (CHSA) Accreditation Scheme for Plastic Refuse Sacks. The CHSA represents more than 200 manufacturers and distributors across the UK. Its code of practice provides customers with an assurance of professional conduct, customer service and quality. As a member of the Accreditation Scheme for Plastic Refuse Sacks, we are required to meet a strict manufacturing standard that guarantees quantity, dimension, and performance, labelled accurately so that the end user can buy with confidence by making an informed choice.
Cromwell Polythene operates to ISO 9001:2015 standards as well. This includes performing internal audits to check how the quality management system is working and seeking independent verification that we conform to the standard.
Sustainability is at the heart of what we do – we use recycled materials wherever possible in our product range and encourage the return of post-industrial and post-consumer plastics and other materials to the production cycle for re-processing. The goal is that our products are not only lower cost to our customers, but also to the environment.
Address
1 Glentrool Avenue
Sherburn in Elmet
Leeds
North Yorkshire
LS25 6RE
United Kingdom