When it comes to innovation, there is a tendency to seek a quick fix, one type of technology that can transform everything – the magic bullet. Innovators in the tech sector can be quick to jump on this idea and claim their solution will disrupt or reinvent how recycling works. At Greyparrot, we don't see that approach moving the industry forward, different technologies and solutions – including Artificial Intelligence (AI) – will need to come together to introduce rapid change and innovations that add value in the short and long term. We believe AI technology can be the brain behind the MRF, enhancing the efficiency of current processes, rather than getting rid of what is already there.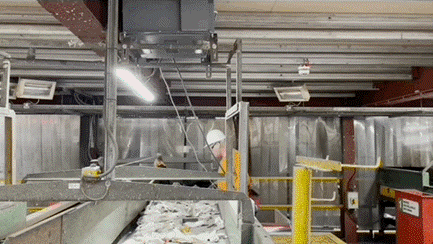 Computer vision is an area in artificial intelligence (AI) that uses camera systems to capture and analyse videos of waste to identify and categorise objects in real-time. When applied to MRFs and PRFs, recent advancements in this technology allows machines to 'see' and classify waste at scale.
This is in contrast to current manual sampling, where waste is counted by hand in a labour consuming and ad hoc way. As a result, a very small proportion of all processed waste is audited. AI can help fill this gap in data.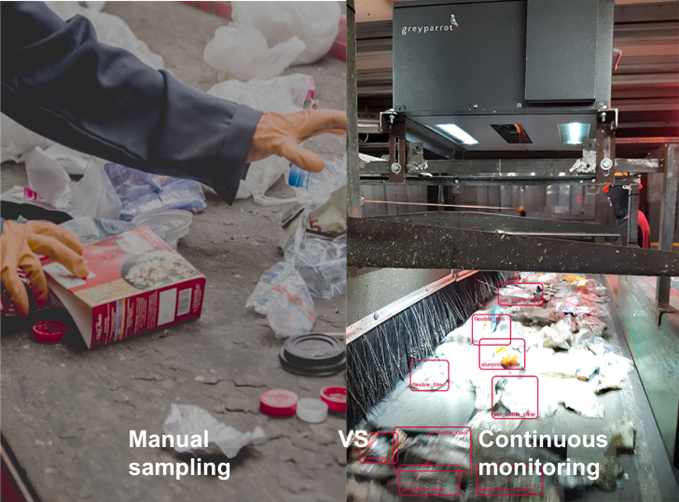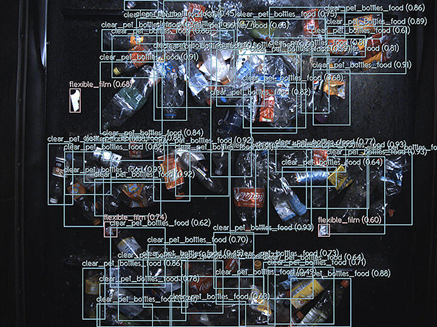 In 2019, Greyparrot introduced an AI Waste Recognition System that not only allows a facility to see 100% of the material passing through it in real-time, but is able to integrate with sorting machinery. From day one, it was important to us that we have an AI Vision Integration (API) solution to open this technology up for suppliers in the sector. We have built an adaptable vision system that can integrate with evolving sorting infrastructure and provide operators with the flexibility to work with their chosen supplier. It's important to note, that there are limitations with AI which works at human-level recognition. If the human eye cannot detect a difference, neither can the AI system. For cases like this, integration capability is key, we add another sensor to help make the distinction.
Today, the Greyparrot system is deployed by global waste managers such as Biffa, Veolia and Suez as the brain behind the MRF, automating the sorting and auditing of waste at scale. A key use of the Greyparrot system is to continuously monitor the quality of material. Biffa, a leader in the UK's recycling industry has our system installed in their PRF, site manager Ian McSpirit explains "We're using the systems to provide real-time analysis of the purity of our PET output material."
Felix Badura, General Manager of DiGiDo ARA, Austria's largest recycling company, commented "We have implemented Greyparrot at one of our sorting partner plants to monitor the purity of the output material close to the bale press. Given the challenging environment, we were positively surprised by the classification outcome. The real-time dashboard gives us an unprecedented amount of insight into the quality of the produced output fractions."
AI has proven itself to be THE technology that introduces further automation and helps industry transition from guess work to a data-driven approach. For AI to become the brain that powers the sector, collaboration with existing infrastructure and technologies is key to amplify the benefits AI can bring to the sector. With this, we can unlock the financial value of waste by increasing transparency and automation across the entire waste value chain.
We are exhibiting at RWM tradeshow this September (Stand R-M112). We will have a live demo of our AI Waste Recognition System. We look forwarding to discussing how AI can be applied to achieve growth for our customers and rapid change for the industry. See you there!